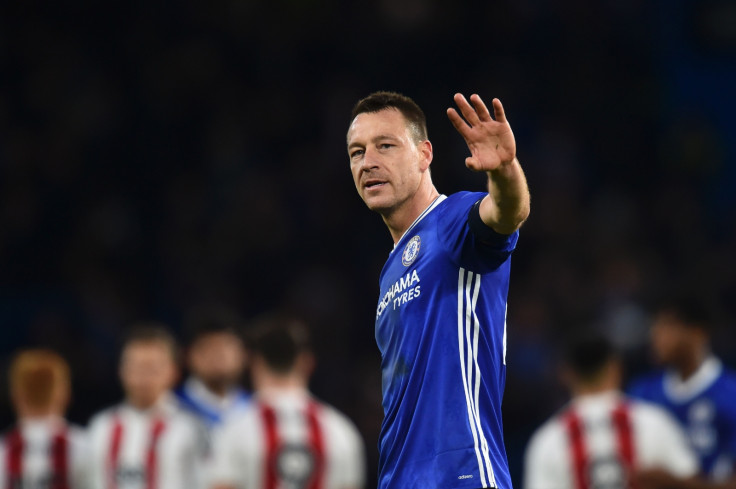 Antonio Conte has suggestedChelsea could still offer a new deal to John Terry, indicating he hopes the captain won't play his final FA Cup game at Stamford Bridge on Monday night (13 March). Meanwhile, the Italian refused to say whether the veteran centre-back will feature against Manchester United as he is yet to decide his line-up for the FA Cup quarter-finals.
Terry, 36, has been linked with a move away from Stamford Bridge in recent weeks after being restricted to just nine appearances for the Blues since Conte's arrival.
The former England international was also said to be ready to leave Chelsea last season, but opted to sign a new one-year extension in May.
The Daily Mail recently claimed that Chelsea plan to offer the captain a role as coach in the club's academy. However he is considering a move to a mid-table Premier League side such as Bournemouth or Stoke City, even though this would force him to take a pay-cut from his current £90,000 ($110.000) a week deal.
Conte has refused to rule out the possibility of keeping Terry one more year after insisting that his captain has played a key role in the dressing room this season.
Asked if the clash with Manchester United could be Terry's last FA Cup appearance at Stamford Bridge, Conte said: "For John? I hope not.
"I don't know about this. I repeat, I prefer every situation, or my situation, or a player's situation, to face it at the end of the season, when it will be the right time for everyone."
"I repeat, John is doing great work this season off the pitch. For me he is very important in this season because he is the captain. He is working very well and helping me a lot in the changing room to transfer the right message. He is an important player for us."
Terry was in Conte's starting line-up in the three previous rounds and could be given another chance against Manchester United. Yet, the Italian boss refused to confirm whether he plans to continue rotating his squad in the cup, adding that he has a fully fit squad to select from.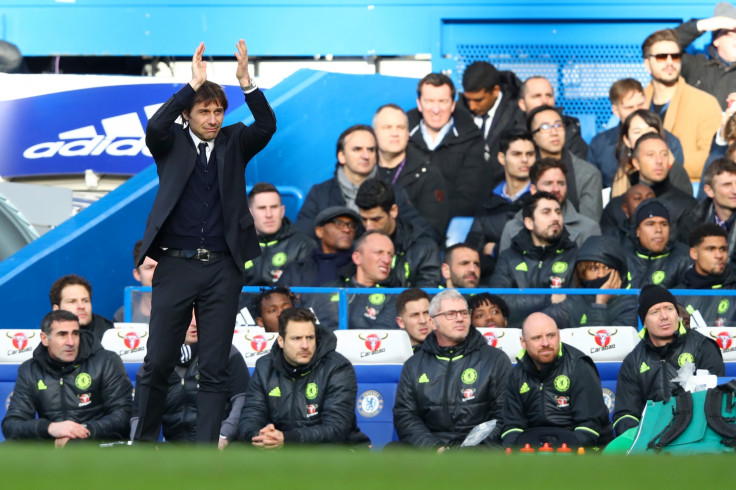 "I have to decide the starting XI. For sure I try to make the best decision for the team, because we want to go to the next round, like Manchester United," he said.
Meanwhile, Conte warned Jose Mourinho against using mind games after the pair had a confrontation in October when Chelsea trashed Manchester United 4-0 in the Premier League.
"Mind games don't bring you to win. The most important thing is what happens on the pitch. To prepare the team in the right way, with good organisation," the Italian boss added.
"To talk football. To think about my team, to try through work to improve my players. These are the most important things for me and for every coach. The mind games... they're strange no? It's strange to ask me this. My players and I are focused on the game on the pitch, on the work, and to try to improve every day."
Yet, Conte also told his side to expect a very different game this time after pointing out that the United squad is among the best in English football.
"In October, before the game, I was sure of facing a great team. It's the same now. Manchester United have, together with [Manchester] City, the best squad in the league," Conte added. "They have a lot of great players with great talent and experience of winning. For sure it will be a really tough game for us and for them"
"Now for us it's better, because in October we didn't know our future. Now we are in March and we are on top of the table. We have a good identity. We are showing good football, but for sure it will be a really tough game against a good team."