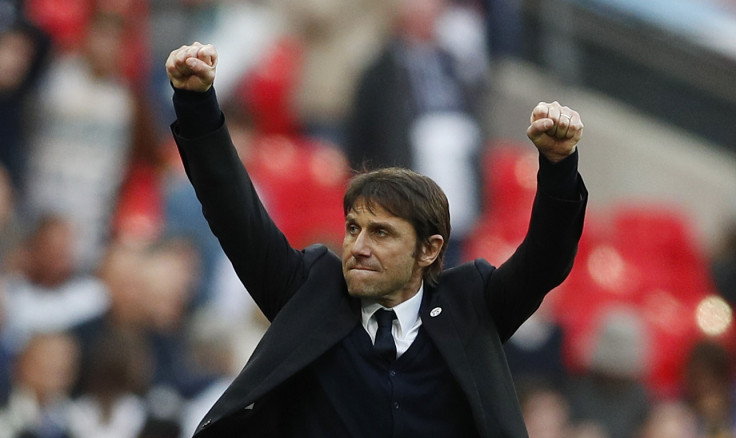 Chelsea owner Roman Abramovich will make Antonio Conte the highest-paid manager in the club's history as reward for winning the Premier League title, according to reports.
The Sunday Telegraph says the Italian coach will be handed a war chest of £200m ($258m) to upgrade his squad in preparation for Champions League football next season.
Conte had been linked with the Inter Milan job, but he confirmed over the weekend that he will still be Chelsea manager next season.
"Yeah, yeah. But I think we started to work, to do our work, and we have to improve in the next season and to find the right solution to improve," the former Juventus coach was quoted as saying when asked if he could guarantee that he would still be at Stamford Bridge next season.
"We work only nine months together and I think if you continue with these players you can improve a lot. I think the club wants to fight to win every competition and we have the same ambition, and for this reason we try to keep the best players."
Conte's current deal at Chelsea is worth £6.5m a year, less than the £7.5m a year paid to previous Blues boss Jose Mourinho. Inter are reportedly willing to pay up to £12.5m a year to lure Conte to Italy.
The Telegraph says Conte will be offered a new deal that is more lucrative than Arsene Wenger's at Arsenal and Jurgen Klopp's at Liverpool to ensure he stays at Stamford Bridge.
Conte has suggested that he will sign a number of players in the summer to replace the departed Jon Obi Mikel, Branislav Ivanovic and Oscar.
"We are in a period of transition. In this season, we have lost Ivanovic, Mikel and next season we lose John Terry," Conte was quoted as saying by the Daily Mirror in April.
"We are talking about players who wrote the history of this club. They won a lot. Now we have to find the right substitutes for these players and then work to put these players at the same level.