<source src="https://video.ibtimes.co.uk/transcoder/480p/124/sequence-01-40-1493389603.mp4" type="video/mp4">
Antonio Conte has dismissed suggestions that lack of European football has helped Chelsea in the Premier League title race against Tottenham Hotspur.
Chelsea are four points ahead of the north London side and can go seven clear if they beat Middlesbrough on Monday (8 May). The Blues will need just one more win to confirm their status as the 2016/17 Premier League champions.
Spurs were 10 points behind the Stamford Bridge outfit with 10 games to play in the season, but went on a winning run to reduce the gap to four with six games to play. Chelsea, who looked runaway favourites, were wobbling slightly and the momentum was with Mauricio Pochettino's side. However, their defeat to West Ham United on Friday (5 May) has diminished their chances of catching the leaders.
Spurs played in the Champions League and the Europa League this season, while Chelsea have had to focus only on the domestic competitions owing to their 10<sup>th place finish last season. Pochettino's side crashed out in the group stages of the elite European club competition and also fell in the first knockout stage of the Europa League, which led to Conte suggesting that there was not much of a difference in terms of added games.
Conte, meanwhile, is also aware that Chelsea will need to sign more players during the summer to cope with the added load of European football next season.
"Don't forget that Tottenham dropped out of the Champions League at the first group stage, and then dropped out in the first round of the Europa League (knock-out stage)," Conte said, as quoted by the London Evening Standard. "If you consider the amount of our games and their games, there is a difference of what, eight games?"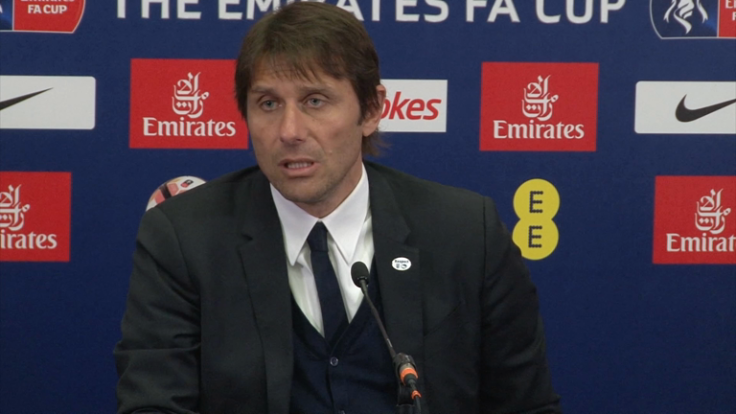 "But if you consider the squads, the numbers in each squad, you can see the difference: one team prepared to play the Champions League with 25 or 26 players, and another who prepared to play the League, the FA Cup and the League Cup.
"Do we need more players? Yes for sure," the Italian boss added.