Thibaut Courtois is ready to return to the Chelsea line-up for the FA Cup semi-final against Tottenham Hotspur after missing the last weekend's defeat to Manchester United. However, Antonio Conte said Gary Cahill is likely to miss the London derby due to illness.
Courtois had to be replaced by Asmir Begovic at Manchester United after suffering an injury to his ankle while filming a basketball-themed advert. However, Conte has confirmed that the Chelsea keeper returned to training earlier in the week and should recover the number one role for the FA Cup semi-finals.
"The most important thing is that Thibaut recovered from his injury and he trained with us this week," Conte confirmed in the press conference ahead of the game.
The Chelsea boss, however, faces another selection dilemma this time after revealing that "it is very difficult" for Cahill to be ready to face Tottenham as the centre-back has been suffering from illness.
"This period is not a lucky period for us. When we started training on Tuesday he [Cahill] arrived at the training ground with a bit of a fever, and our doctor preferred to bring him to the hospital and check his condition, It's not a serious problem. Now Gary is getting better and is improving a lot," Conte said, before adding: "If you ask me for tomorrow my answer is it's very difficult, yes."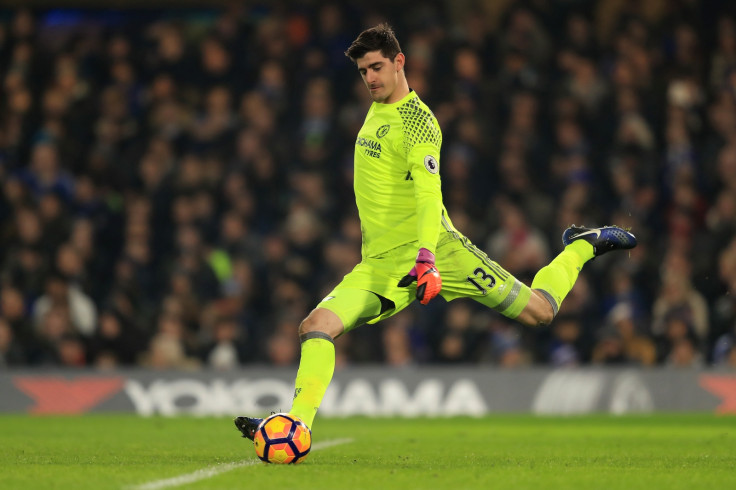 Cesar Azpilicueta should return to the heart of the 3-4-3 defence alongside David Luis if Marcos Alonso is available to play on the left. Kurt Zouma, Nathan Ake and John Terry would compete for the other position if Cahill fails to recover in time.
Conte did suggest Terry won't be picked after earlier in the week the captain confirmed that he will leave Chelsea at the end of the season following 22 years at Stamford Bridge.
"This season we have tried to have two options in every position, I think the right position for John when we play with three central defenders is in the central position, in the place that David Luiz is now playing. I have to make the best decision for the starting XI tomorrow," Conte said.
"I have repeated in every press conference that John has been very important for me in my first season. He is helping me on the pitch and off the pitch. He is a great captain for us.
"The problem is that John wants to play regularly and for this reason we have to respect his decision. I was a footballer and I know when you arrive at this point of your career and your mind and your body tells you to continue because you feel you can, but you want to play regularly, it's right to continue."