Mauricio Pochettino reveals how Daniel Levy convinced him to create Tottenham legacy
Spurs boss spoke to Cadena Ser ahead of the FA Cup semi-finals with Chelsea.
He rules out once again the possibility of replacing Luis Enrique at Barcelona.
Mauricio Pochettino has reiterated his intentions to continue at Tottenham Hotspur for the long-term as he has the feeling that his exciting project at White Hart Lane has just started. During a long interview with Cadena Ser ahead of the FA Cup semi-finals against Chelsea, the Argentinian boss spoke candidly about it and why he would say no to the Barcelona job.
Pochettino, 45, took over Spurs in the summer of 2014 following a successful spell at Southampton.
The former Espanyol boss has since garnered a reputation as one of the best managers in the world after having managed to create a team capable of fighting for the Premier League title with the other top sides.
The Argentinian is delighted with his job so far but is even more excited about the possibility of creating a long-term "legacy" to put Tottenham back in the level of Manchester United or Liverpool.
"Tottenham have been the most consistent team in the Premier League during the last two seasons. We have achieved more points than any other team the last two seasons. It's true that Manchester United, Manchester City, Arsenal, Chelsea or Liverpool have a different structure and philosophy to what Tottenham is looking for right now. It's true that the investment that they make is two or three times more than perhaps what Tottenham spend. But that is the great challenge and the beauty of Tottenham's project," Pochettino said to Cadena Ser ahead of the FA Cup semi-finals with Chelsea.
"When Daniel Levy called me three years ago, it really got me excited to listen to him and start a project that not only focused on winning but on leaving a legacy. We have the best training facilities in England. We have a stadium project that in a year will be ready and will be the best in London and perhaps in England. It's a club with a lot of potential. In the coming years, this Tottenham project is going to make people talk."
Nevertheless, the boss admitted that the resurrection of the club is going even ahead of schedule as this season they are still in contention to win both the Premier League and the FA Cup.
"Three years ago, when we started this project three years ago, our target was to reduce the gap with the top four. Daniel Levy first told me that the first thing was to finish the new stadium and meanwhile trying to consolidate the project, form a team with aspirations to play in the Champions League and win the Premier League. Now we are little bit ahead of that," he said.
"I would love to be here for as long as possible because it's a club with history. I thinks is the most popular in London even though Arsenal and Chelsea have won more titles lately. Tottenham is historically at the same level than Manchester United or Liverpool. We are trying to turnaround the situation. We are recreating that winning culture again, that culture of not to feel inferior to the rest, regardless of the fact that other clubs might be more potential than us in this moment."
That's why Pochettino completely rules out the possibility of leaving Spurs to take over Argentina ahead of the World Cup 2018 despite admitting that managing his country is an ambition for the future.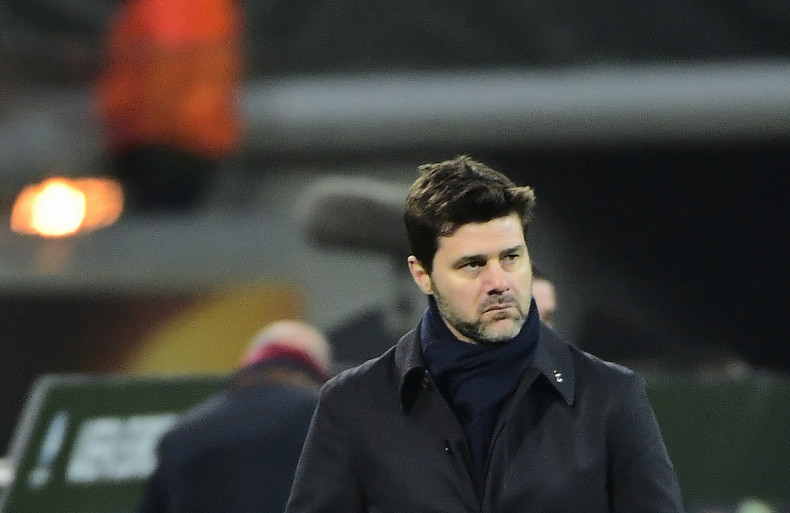 "Every coach has the dream to train his national team but of the rest I do not raise anything," Pochettino admitted. "I have not received a call (from Argentina football federation). In the long-term I would like to coach Argentina. I always say that one of the places I want to coach is my national team, the Argentina squad. I think every coach dreams of managing his national team and it's a dream for me. But in the long-term future, not short-term. Today, that possibility would not be viable."
Pochettino has also been linked with the Barcelona job in recent times after Luis Enrique announced his decision to quit at the end of the current campaign. However, the Tottenham boss insisted that he would say not the La Liga giants due to his past at Espanyol.
"I owe a lot to Espanyol both as a player and as a manager," he said when asked whether he would take over Barcelona. "In football not everything goes. After more than 20 years at Espanyol it would be a treason not only to others but to myself. I can't coach a team that is considered the enemy of the team that I cried for. It's not to disrespect Barcelona. I have many friends there but it would be impossible for me (to coach them)."