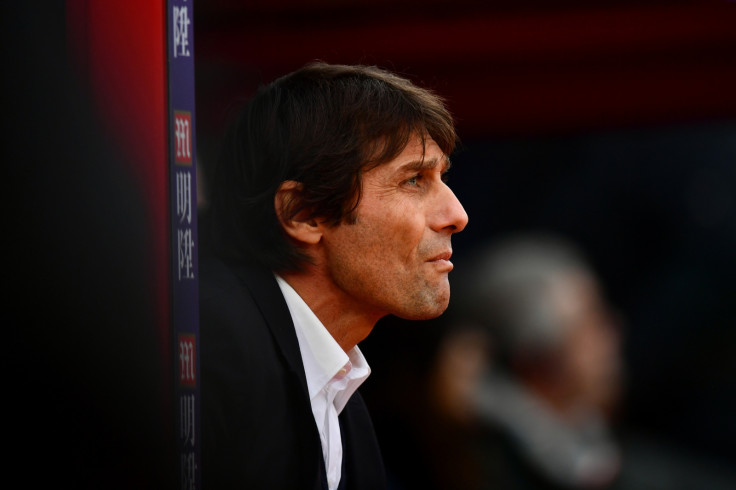 Antonio Conte believes that Chelsea put in a strong performance at White Hart Lane on Wednesday (4 January) night.
Tottenham ended their 13-match winning streak because Dele Alli scored the two goals of the game at crucial moments. Yet, the Italian boss played down the 2-0 defeat after pointing out that his side still have to improve while Spurs will be one of the teams challenging for the Premier League title until the end of campaign.
Chelsea arrived at White Hart Lane with the chance to make history with a 14th successive victory and widen the gap at the top of the Premier League. However, a header in each half from Alli handed their London rivals a first defeat since September, leaving the Blues only five points ahead of Liverpool and seven in front of Spurs.
"I saw a good game with great balance between two teams very strong," the Chelsea boss said following the defeat. "There was good intensity in the game. Tottenham and Chelsea created chances to score a goal but Tottenham scored in the best moment for them and the worst moment for us,"
"At the start of the second half we started very well and created chances to score but then we conceded the second goal. They were two similar goals but I was a footballer and that can happen in a game. We have to continue to work and improve and it is normal. This is a process and we started this process only five months ago and with time we can improve, and we will improve."
Chelsea already lost against title rivals Liverpool and Arsenal earlier in the season before Conte decided to switch to the 3-4-3 formation. And the Italian boss insisted the defeat to Tottenham was completely different.
"We are disappointed but also we must be pleased for our run as 13 wins in this league is not easy," Conte said. "Today we lost against a good team, a really strong team and don't forget Tottenham fought last season for the title. Mauricio Pochettino has worked with his team for many years and they are improving, and they are one of the six teams that can fight to the end to win the title, or a place in the Champions League."
"Now we have to restart, to continue to work and this defeat is totally different if you compare with our defeats in September, because at that moment we were not a team. Tonight we showed we are a strong team and this is important."