Antonio Conte has reiterated his desire to see through the remaining 18 months on his Chelsea contract, arguing that his side are meeting their expectations for this season.
Conte's relationship with Blues owner Roman Abramovich has come under scrutiny in recent weeks, amid reports the Russian oligarch was unhappy with the manager's outspoken comments regarding the club's transfer strategy.
Chelsea were thrashed 4-1 by Watford at Vicarage Road on 5 February – the club's second successive defeat by a three-goal margin after the 3-0 defeat against Bournemouth.
The Blues are fifth in the Premier League table, but they can move back into the top four by beating West Brom at Stamford Bridge on Monday (12 February).
Conte urged the Chelsea board to trust his work and argued that nobody expected his team to defend the league title they won last season.
"It is as if we are a side fighting in the relegation zone but we are actually meeting our expectations," the Italian was quoted as saying by the Guardian.
"I don't think anyone trusted in us to win the title this season. If I remember, there were two teams everyone spoke about fighting for the title, both from Manchester.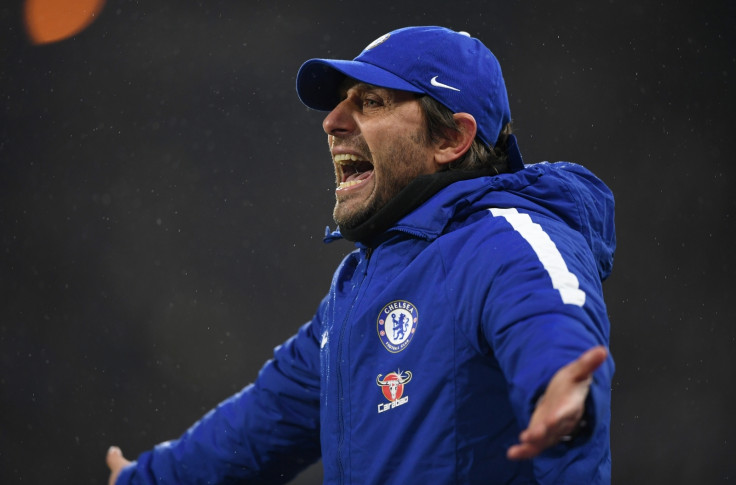 "Also last season, we started behind [them]. For this reason, there are too many speculations around this club, around me, around this team. Maybe people have to find a bit more balance. But I understand that we have to live with this pressure, and it's OK for me and my players."
Conte added that his future at Chelsea should not depend on whether he wins a trophy this season and that it should rather be decided by the level of trust between himself and the board.
"There are two ways. There is a stupid way and an intelligent way. This is my opinion," he said.
"If the club decides to send me away, I don't know when, it'll be because they're not happy with my work. As you know very well, my contract expires in 2019. From my point of view, there is the will to stay and continue to work for this club."