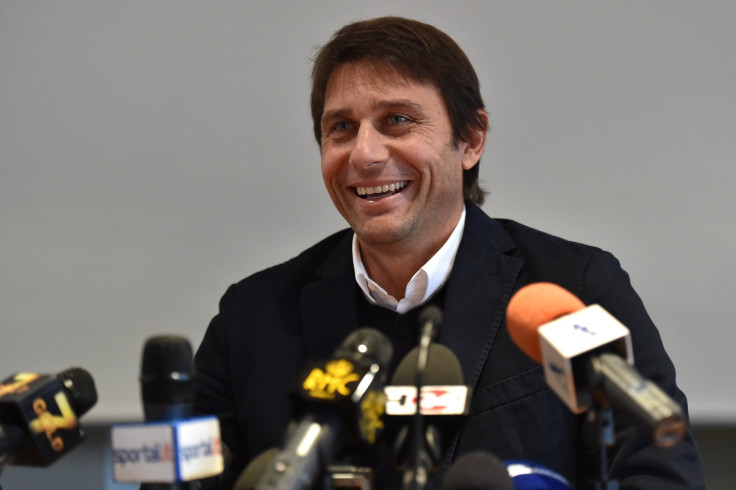 Italy boss Antonio Conte has indicated that Manchester United approached him over the vacant managers position at Old Trafford before appointing Louis van Gaal.
Conte left Juventus at the end of last season and succeeded Cesare Prandelli as Italy coach in August 2014 with the Azzuri currently unbeaten in their European Championship qualifying group.
But the 45-year-old admits his career could have followed a different path had he agreed to an approach by United during the summer, before taking on a "personal" challenge with the three-time World Cup winners.
"The English team that looked for me ended up signing the coach of a national team," he told TV show Grand Hotel Chiambretti.
"But my challenge with the national team is personal. Becoming a coach where usually the job is to select players, it is inspiring."
After David Moyes was sacked by United in April following confirmation of their failure to qualify for the Champions League, former Netherlands boss Van Gaal was appointed as manager in May with Ryan Giggs installed as his assistant.
Of the four new managerial appointments made by Premier League clubs during the summer, which included Mauricio Pochettino moving to Tottenham Hotspur, Ronald Koeman joining Southampton and West Bromwich Albion recruiting Alan Irvine – Van Gaal was the only one to swap international football for the club game.
Despite a summer transfer window which included the British record signing of Angel di Maria from Real Madrid and loan signing of Radamel Falcao from Monaco, the ex-Barcelona and Bayern Munich boss has struggled in his first season with the club clinging on to a Champions League place and widely criticised for their negative style of play.