Chelsea manager Antonio Conte has set his sights on a Premier League record of 30 wins in a season after the newly-crowned Champions secured a 4-3 victory over Watford on Monday night (15 May). Meanwhile, the Italian boss explained that Ruben Loftus-Cheek was left out of a much-changed squad due to a back injury.
Conte made nine changes to the line-up that clinched the Premier League title on Friday by beating West Bromwich Albion. Yet, the Blues still managed to get the three points over Watford thanks to a goal from Cesc Fabregas in the 88th minute of the game.
The result means the Chelsea will become the first team to win 30 matches in a Premier League campaign if they beat relegated Sunderland in the final match of the campaign.
"I think it was a funny game. At this stage of the season I like to see these type of games, when you've won the league and you can allow this situation. I must be pleased because I made the decision to change a lot of players and give the opportunity to our young players to start this game. It was an important game because it's the first game we are champions," Conte said in the press conference following the win over Watford.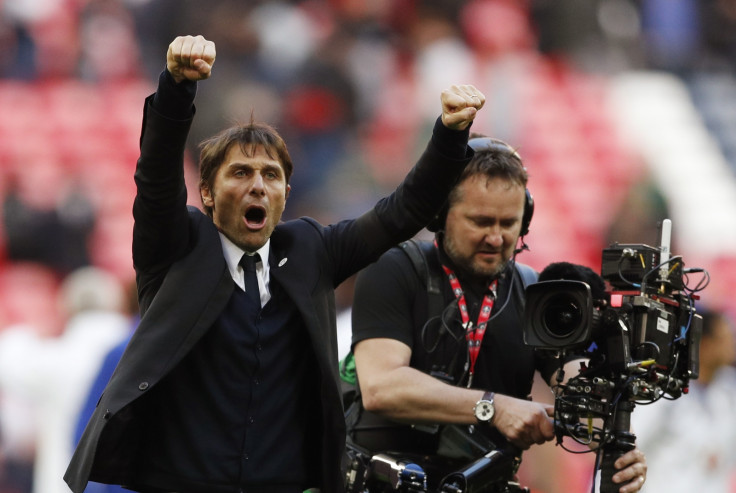 "We conceded three but we scored four and we created many chances to improve the final result. I had a good answer, we won our 29th game in the league which is a great achievement. We have the possibility to win 30 games and we have to try to reach this target. It's important for me and the players."
Other fringe players like John Terry and Michy Batshuayi also contributed to the victory by scoring one goal each but Loftus-Cheek failed to make the squad.
Conte explained that the 21-year-old missed the game through injury but suggested that the midfielder could move on loan somewhere else during the summer transfer window after having been restricted to a secondary role during the current campaign.
"He's struggling with a pain in his back," Conte said. "It's a pity because for sure today was a good opportunity for him. Ruben is a really good player. We have to take the best decision for him for next season, but in the future Ruben is a player from our academy with great prospects."