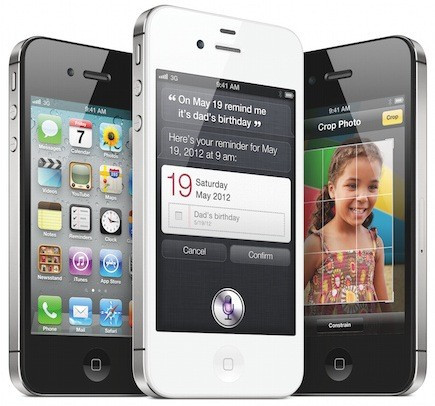 Apple's highly anticipated new iPhone, the iPhone 4S, has reportedly sold in-excess of four million copies just three days after its release.
Released on 14 October Apple confirmed Monday that it had sold over four million iPhone 4S units. Further to this the company went on to allege that the company's iOS 5 operating system was already being used by 25 million consumers across the world.
"iPhone 4S is off to a great start with more than four million sold in its first weekend -- the most ever for a phone and more than double the iPhone 4 launch during its first three days," commented Philip Schiller, Apple's senior vice president of Worldwide Product Marketing.
"iPhone 4S is a hit with customers around the world, and together with iOS 5 and iCloud, is the best iPhone ever."
The news adds to the iPhone 4S' previous pre-order success. According to reports from Apple the device had broken Apple's previous pre-orders sales records, boasting one million pre-orders in its opening 24 hours before scaling up to break the three million mark by the end of its first week.
The news comes before the device has even launched worldwide. Apple plans to have a second major launch on 28 October, when the iPhone 4S will become available in Austria, Belgium, Czech Republic, Denmark, Estonia, Finland, Hungary, Ireland, Italy, Latvia, Liechtenstein, Lithuania, Luxembourg, Mexico, Netherlands, Norway, Singapore, Slovakia, Slovenia, Spain, Sweden and Switzerland.
The iPhone 4S is currently available in the UK on a number of mobile carriers' sites, including Vodafone and Orange.
The prices on offer for the iPhone 4S range from free on a number of two-year contracts, for around £40 to £60 per month. Cheaper contracts reduce the monthly fee to around £25 per month but ask customers to shell out £380 for even the most basic model of the 4S.
The device is also available for pre-order, sim-free direct from Apple, with prices ranging from £499 to £699.
A more complete look at the deals available, can be found at the IBTimes' iPhone 4S buyers guide.