Apple confirms the acquisition of Israeli startup PrimeSense prompting increased speculation about the long-rumoured Apple television.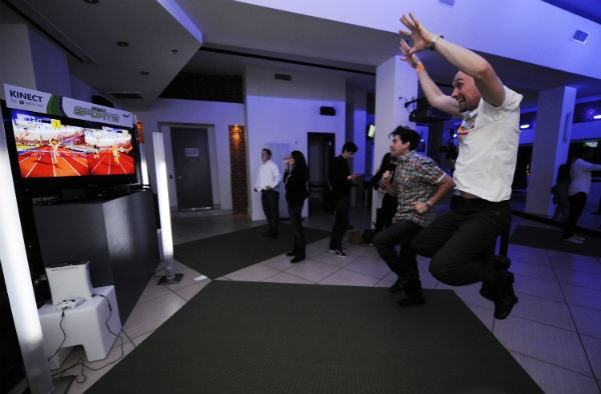 The deal was originally reported back in July by an Israeli newspaper, and just last week the same paper, the Calcalist, reported that the deal had been finalised for a fee of $345 million (£214m, €255m).
While Apple has now confirmed the acquisition, it has not revealed how much it has paid for the company.
PrimeSense's chips enable devices to essentially "see" objects in front of them, and have been used in TVs, mobile devices, robots and computers.
The most famous use of PrimeSense's technology is in the original Kinect motion sensor which was used in conjunction with Microsoft's Xbox console.
PrimeSense was founded in Israel in 2005 and has around 150 staff. To date it has raised $85m in venture captial.
It is unclear whether Apple will allow PrimeSense employees to remain in Israel, but it is a possibility as the company already has a strong presence in the country.
Apple is said to have up to three separate research centres in Israel and has previously bought a similarly-sized technology company in the country. In 2012, it purchased Anobit, an expert in the technology behind solid state drives, for $390m to help develop storage technology for Apple's iPhones and iPads.
But what will Apple use PrimeSense's technology for?
Apple television - Apple has been rumoured to be developing its own television set for a number of years now and the speculation intensified when Steve Jobs admitted in his official autobiography that the company had "cracked" the problems it was encountering with the development of a television set. PrimeSesne's technology could be put to use as a way of controlling Apple's new television, in a similar way that people can now control their Xbox One using their hands and voice.
Apple TV - The diminutive set-top box may not be a huge seller for Apple when compared to its best-selling iPhone and iPad lines but it is popular, and if the company decides to simply develop this product rather than produce a television set, then we could see a motion-sensor included in next year's Apple TV model, to allow simple gestures to control playback on your TV.
iPhone and iPad - With Apple having just introduced its Touch ID fingerprint scanner to the iPhone 5s as an added security measure, we are not sure it will be looking to add face detection any time soon. But, should it want to, Apple could use PrimeSense's technology to its mobile devices to detect who is using the phone or tablet and adjust the interface accordingly. This type of technology is being used by Microsoft in the new Kinect sensor of the Xbox One, allowing the system to identify if the person using it is young or old, and displaying appropriate content. Though it should be noted that Microsoft is using a different supplier for its 3D motion technology in the new Kinect.