Apple has said that a bug stopping the Do Not Disturb function of iPhones and iPads from working properly will fix itself after 7 January.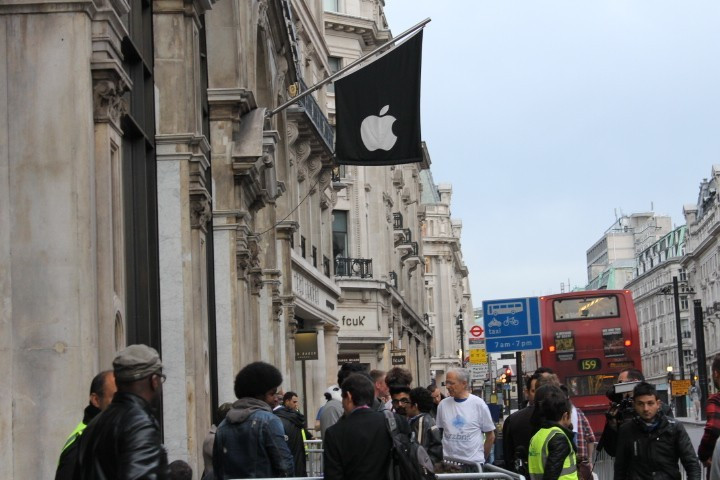 Do Not Disturb was a new feature of iOS 6 which allows the user to stop calls, texts and other notifications from appearing on the screen or sounding an alert at certain times of day, so they will not be disturbed from calls at night, for example.
But since the start of 2013, the feature has become stuck, and does not turn off when it is scheduled to do so, leaving users with devices that are not ringing or lighting up the screen, unless they turn the feature on and off manually in the Settings app.
In a statement on its website, Apple said: "Do Not Disturb scheduling feature will resume normal functionality after January 7, 2013. Before this date, you should manually turn the Do Not Disturb feature on or off.
"To turn off the scheduling feature, tap Settings > Notifications > Do Not Disturb and switch Scheduled to Off."
Apple does not provide a reason for the error, although a number of theories from iOS developers point blame at how iOS's underlying Unix operating system handles dates differently to the Do Not Disturb feature.
The problem means that, if you had Do Not Disturb to kick in before midnight on New Year's Eve then iOS would not switch it off again the following morning.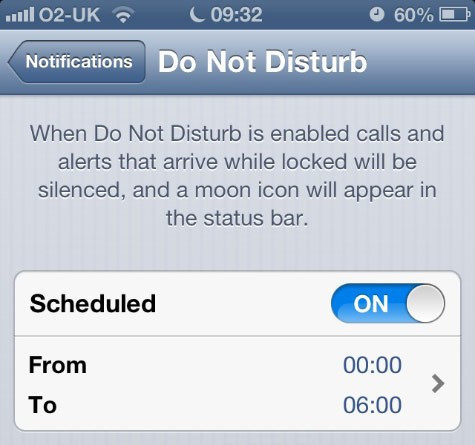 A MacRumors forum user conducted a test, which found that the bug will resurface at the start of every January unless Apple fixes it, which we expect it to do with a future version of iOS.
Apple is no stranger to date bugs, as in 2010 iOS 4 devices failed to adjust their scheduled alarms to allow for the change to Daylight Savings Time in November, and on 1 January, 2011 a bug in iOS 5 stopped non-repeating alarms set before the new year from ringing, but this fixed itself two days later.