Apple has been accused of conspiring with publishers to fix the price of ebooks costing consumers "hundreds of millions of dollars."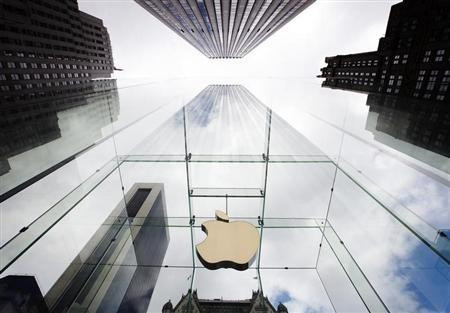 The accusation was made by Lawrence Buterman, a lawyer representing the Department of Justice during the opening arguments of a case which begun in New York on Monday before US District Judge Denise Cote.
However Apple's lawyers countered by saying the case was "bizarre" and the government's story was a "fiction" with a lot of the evidence which will be presented, such as emails from now-deceased CEO Steve Jobs, taken out of context.
This week's trial, which is expected to last three weeks, comes one year after the Department of Justice initially sued Apple and five of the largest publishing houses in the US (Penguin, HarperCollins, Simon & Schuster, Hachette and MacMillan), accusing them of working together illegally to increase ebook prices and undo Amazon market control.
Apple however is going to trial alone as all five publishers settled with the US government over the past 12 months, agreeing to eliminate prohibitions on wholesale discounts and to pay a collective $164 million (£107m) to benefit consumers.
"Going to fight"
Last week Apple CEO Tim Cook said Apple was not going to back down, as it believed it had done nothing wrong: "We're not going to sign something that says we did something we didn't do. And so we're going to fight."
The US government is not seeking damages from Apple in the case but is looking to block Apple from engaging in similar conduct - however there is a another pending case being brought by 33 state attorneys general, who would seek civil penalties on behalf of consumers.
Apple was dealt a blow in its hopes for a victory in court when Judge Cote gave a tentative ruling based on the hundreds of documents submitted in pre-trial, saying: "I believe that the government will be able to show at trial direct evidence that Apple knowingly participated in and facilitated a conspiracy to raise prices of ebooks, and that the circumstantial evidence in this case, including the terms of the agreements, will confirm this."
When Apple's lawyer Orin Snyder raised concerns on Monday about this "tentative ruling", the Judge said she had been asked for the ruling by both Apple and the Department of Justice and that "the deck is not stacked against Apple unless the evidence stacks against Apple."
Agency model
The case will examine what happened around 2009/2010 just before Apple launched the original iPad and when Amazon had a strangle hold on the ebook market. The case revolves around what is called the agency model, which saw Apple allow publishers to set their own price for ebooks which it would sell through its iBooks store, with Apple taking a flat 30% cut of any sales.
This was in response to Amazon who at the time in held a 90% share of the ebook market and according to the publishers were driving down the price of ebooks.
Amazon had considered using the agency model but instead opted to buy ebooks wholesale and then discount them, often selling them at a loss.
Facilitators
Apple acted as a facilitator for the publishers, enabling them to reach agreements that would move their industry to an agency model, in which publishers set the price and Apple took a fixed 30% cut, Buterman said.
Buterman cited former Apple chief executive officer Steve Jobs, who died in 2011, telling his biographer that, "we told the publishers, 'We'll go to the agency model, where you set the price, and we get our 30%, and yes, the customer pays a little more, but that's what you want anyway.'"
Buterman said, "Overall, average prices of e-books went up, costing consumers millions of dollars."
Snyder countered this by claiming: "Agency is good and beneficial to consumers and markets."
Moreover, Snyder said data showed that in the wake of Apple's entry into the market, average ebook prices fell instead of increasing. In court papers, Apple said prices fell from $7.97 to $7.34.