On 1 June, US president Donald Trump confirmed the worst fears of many United Nations countries, businesses, scientists and technologists: he was pulling out of a landmark deal designed to reduce carbon emissions, mitigate the effects of global warning and generally save planet Earth.
Trump said he wanted to renegotiate the terms of the agreement and said the previous deal had resulted in "draconian financial and economic burdens" on the US. Critics, including high-profile technology executives, are now speaking out against the seemingly unpopular decision.
In an open letter to the president, 25 firms, including tech giants Adobe, Apple, Google, Facebook, HPE, Intel and Microsoft, had begged Trump to leave the deal intact. "Continued US participation in the agreement benefits US businesses and the US economy," it read.
Ultimately, he ignored the warnings of the many. "As someone who cares deeply about the environment, which I do, I cannot in good conscience support a deal that punishes the United States, which is what it does," Trump said in his speech announcing the country's exit.
As the dust settled, social media erupted with activity and, behind the scenes, some tech bosses were issuing internal letters to employees.
From Apple to Microsoft, a pattern of condemnation emerged. Here is a list of the initial reactions from the biggest technology firms operating today.
Tim Cook: "I know many of you share my disappointment."

Apple CEO Tim Cook tweeted on 1 June: "Decision to withdraw from the #ParisAgreeement was wrong for our planet. Apple is committed to fight climate change and we will never waver."
In a more descriptive separate letter to employees, obtained by Axios, Cook wrote: "Climate change is real and we all share a responsibility to fight it. I want to reassure you that today's developments will have no impact on Apple's efforts to protect the environment."
"I know many of you share my disappointment with the White House's decision to withdraw the United States from the Paris climate agreement. I spoke with President Trump on Tuesday and tried to persuade him to keep the US in the agreement. But it wasn't enough.
"We're going to keep working with our suppliers to help them do more to power their businesses with clean energy [...] knowing the good work that we and countless others around the world are doing, there are plenty of reasons to be optimistic about our planet's future."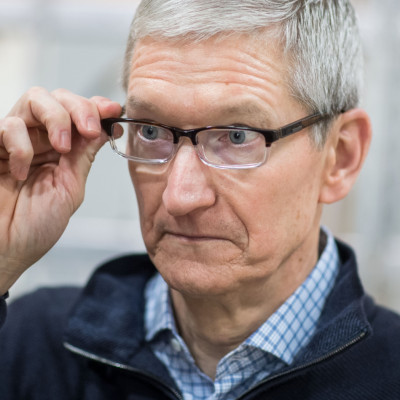 Microsoft: "Disappointed with today's decision."

Microsoft's president and chief legal officer Brad Smith, known for his lengthy blog posts published via LinkedIn, did not refrain from the topic of climate change.
"[The deal] creates new markets for innovative clean technologies, from green power to smart grids to cloud-enabled solutions. And by strengthening global action over time, the Agreement reduces future climate damage to people and organisations around the world.
"We are disappointed with today's decision by the White House to withdraw the United States from the landmark, globally supported Paris Agreement on climate change.
"We remain steadfastly committed to the sustainability, carbon and energy goals that we have set as a company and to the Paris Agreement's ultimate success. Our experience shows us [...] investments and innovations are good for our planet, our company, our customers and the economy."
Satya Nadella, Microsoft's chief executive, added on Twitter: "We believe climate change is an urgent issue that demands global action. We remain committed to doing our part." You can read the full Microsoft statement here.
IBM: "It is easier to lead outcomes by being at the table."

Unlike its competitors, IBM has chosen to remain at the side of the Trump administration through tough times. Now, it has condemned the decision to abandon the Paris Accord but yet again has declined to use the moment to criticise the US government – a potentially huge customer.
In a statement, it said: "Climate change is an international problem that requires an international solution, and we believe it is important for the world to reduce greenhouse gas emissions. Therefore IBM supported — and still supports — US participation in the Paris Agreement.
"This agreement requires all participating countries to put forward their best efforts on climate change as determined by each country. IBM believes that it is easier to lead outcomes by being at the table, as a participant in the agreement, rather than from outside it."
---
Other executives issued shorter statements via social media. Here is the run-down:
Mark Zuckerberg, Facebook: "Withdrawing from the Paris climate agreement is bad for the environment, bad for the economy, and it puts our children's future at risk.
"For our part, we've committed that every new data centre we build will be powered by 100% renewable energy. Stopping climate change is something we can only do as a global community, and we have to act together before it's too late."
Jack Dorsey, Twitter: "This is an incredibly shortsighted move backwards by the federal government. We're all on this planet together and we need to work together."
Sundar Pichai, Google: "Disappointed with today's decision. Google will keep working hard for a cleaner, more prosperous future for all."
Elon Musk, Tesla & SpaceX: "Am departing presidential councils. Climate change is real. Leaving Paris is not good for America or the world. I've done all I can to advise directly to POTUS, through others in WH [White House] & via councils, that we remain."
Amazon: "Amazon continues to support the Paris climate agreement and action on climate change. We believe that robust clean energy and climate policies can support American competitiveness, innovation, and job growth. We remain committed to putting our scale and inventive culture to work in ways that are good for the environment and our customers."
This list will be updated as more comments and statements are released.
---
Trump has a long and established history of climate change denial.
In one tweet from 2012, he said: "The concept of global warming was created by and for the Chinese in order to make U.S. manufacturing non-competitive." More recently, in a 2015 interview, he noted: "I believe in clean air. Immaculate air...But I don't believe in climate change."
The Intergovernmental Panel on Climate Change (IPCC), the leading climate change body, has said: "Warming [...] is unequivocal, as is now evident from observations of increases in global average air and ocean temperatures, widespread melting of snow and ice and rising global average sea level."