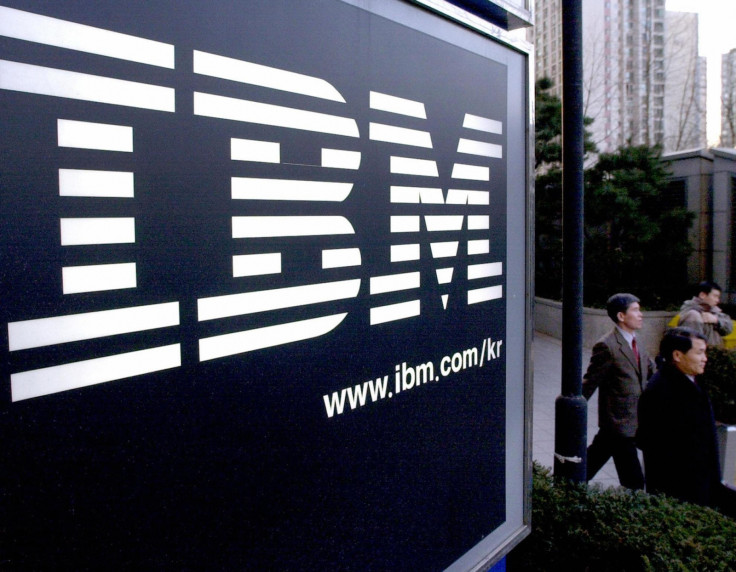 Ginni Rometty, chief executive of technology giant IBM, has addressed criticism about her continued presence in Donald Trump's business advisory board, even after the US president disrupted the firm's employees with a massive immigration crackdown.
"Some have suggested that we should not engage with the US administration. I disagree," she wrote in the email. "Our experience has taught us that engagement – reaching out, listening and having authentic dialogue – is the best path to good outcomes."
She added: "IBM does not espouse a partisan or political point of view. Alone among our major competitors, we do not make political contributions, and we do not endorse candidates for office. We never have. But if IBM does not have politics, it does have values."
The email, titled 'Engaging the World', was first obtained by TechCrunch. It is undated, however its legitimacy was confirmed by IBM, the publication reported.
Following a previous company-issued statement, it is the first known comment directly from Rometty and follows statements from a slew of other tech firms including Facebook, Adobe, Apple and Google.
On 27 January, Trump signed a controversial executive order that immediately halted immigration from seven countries – Iran, Iraq, Libya, Somalia, Sudan, Syria and Yemen – for a period of 90 days. The backlash from both industry and the public was swift.
At the start of February, over 100 tech firms signed a legal order in support of unprecedented legal action against the move, which quickly become known as a Muslim ban. As it turned out, IBM was not one of those who chose to participate.
Now, the IBM chief has indicated she feels it is better to stay on the inside than out, saying that as elected leaders make decisions on policy it should be the firm's role to "provide ideas and solutions grounded in our values and technological expertise."
Rometty referenced discussions with both the president and the secretary of Homeland Security about methods that technology could "address national security imperatives" while also permitting lawful immigration and travel.
She wrote: "I explained that this is not an either/or choice. Our points were heard, and we will continue to engage to find solutions that align with our values." The email added: "We would not be the company we are today without the benefit of immigration."
After the November 2016 election, Rometty penned an open letter to Trump and congratulated him for winning the race to the White House. She offered up suggestions about tax reforms, investment opportunities and how to keep jobs in the US.
This was met with backlash, even from inside the company.
At least one staffer, called Elizabeth Wood, resigned over the response. In her own public letter, Wood wrote: "[Trump] has demonstrated contempt for immigrants, veterans, people with disabilities, Black, Latina, Jewish, Muslim and LGBTQ communities.
"These groups comprise a growing portion of the company you lead, Ms Rometty. They work every day for IBM's success and have been silenced by your words."