With a completely re-designed interface and major updates to Siri, Apple's iOS 7 aims to re-establish it as the number one smartphone platform.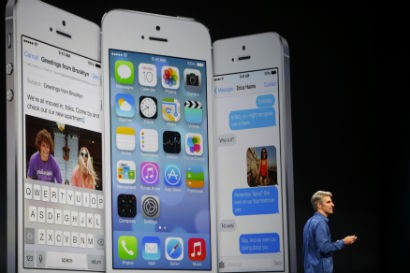 Apple on Monday unveiled its new mobile software that it described as the most revolutionary overhaul of its operating system since the iPhone was introduced in 2007, sporting a revamped layout with fresh colours, new animations and more depth to its display.
iOS 7 is the first versions of the mobile software which has been designed by Apple's design guru Sir Jony Ive, having taken over control of software as well as hardware design following the departure of Scott Forstall.
The redesigned software will come with a new edge-to-edge look that uses translucency to highlight underlying content, new typefaces, and new icons.
Kleiner Perkins venture capitalist Matt Murphy, who runs the firm's iFund, tweeted that the new iOS platform "looks livelier, happier, approachable."
It will also support multitasking for all apps, executives said. "It's the biggest change to iOS since the iPhone," said CEO Tim Cook.
Siri updated
Apple also said that Siri, the voice-activated personal digital assistant, comes with all new male and female voices, a new look, and is now directly integrated with Bing.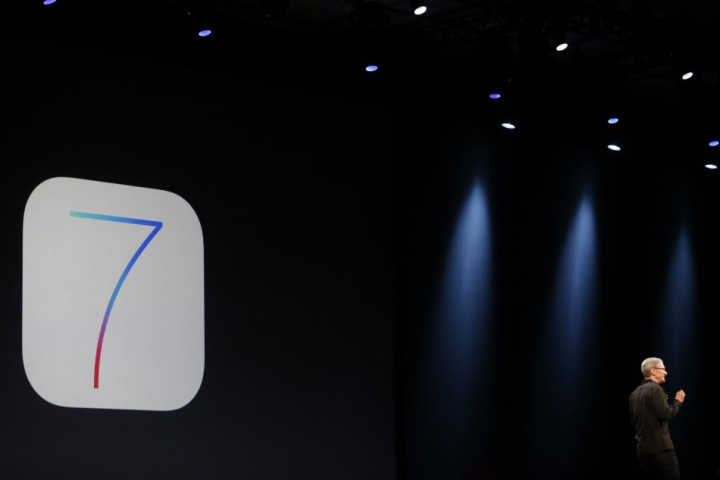 Another new feature included in iOS is called Activation Lock which Apple says will be a will be a "a really powerful theft deterrent." If a user's device is stolen, erasing the device will essentially leave the thief with a device that is inoperable without the user's Apple ID and password.
The update comes as Apple prepares to meet government officials for a smartphone summit on 13 June where they, along with representatives from Google, will discuss the rise in smartphone thefts.
Android competition
While Apple's iPhone and iPad platforms are hugely profitable still, it is losing market share to the dominant Android software from Google. In the last 12 months even the most ardent fans of Apple have become disillusioned with what was looking a decidedly old-looking interface.
At the same time Google was finally getting its act together with Android in terms of features and consistency across more devices. Windows Phone had also made a splash in recent months with its tiled-interface.
Apple's stock has fallen 37% after touching a high of $705 in September last year, as competition in the key smartphone market escalated. Some investors believe the company that invented the iPhone is struggling to come up with original new products after co-founder and former CEO Steve Jobs died in 2011.
"Can't innovate any more my ass"
In what was seen as an direct response to these critics, Apple's vice president Phil Schiller confidently shouted: "Can't innovate any more, my ass," as he showed off the company's new Mac Pro.
iOS 7 will be available from Monday in beta form for developers and will be available to consumers from "this Fall" when its release is likely to coincide with the release of an updated iPhone - possibly two new iPhone models - as well as potential iPad and iPad mini updates.
iOS 7 will be available for older models of the iPhone, iPad and iPod touch too: iPhone 4 and iPhone 4S; iPad 2, iPad 3 and iPad 4; iPad mini and the fifth generation iPod touch.