Apple is to hold a media event for new iPads and its Mac computer range on 15 October, reports claim, as the company's latest desktop operating system Mac OS X Mavericks nears its autumn release date.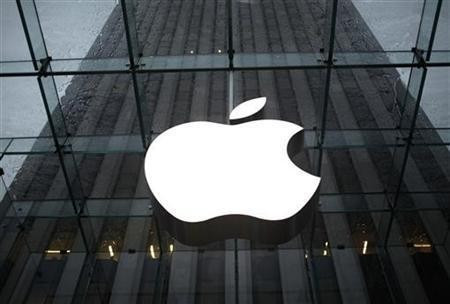 France-based website MacGeneration believes the event will see the arrival of new iPads and updates to the iMac and Mac Mini desktops, along with the public release of OS X Mavericks, which was first announced at Apple's WWDC event in June, where it was released to developers.
The report also claims stock shortages of the iMac range - something Apple blog 9to5Mac also reported - which suggests Apple is clearing leftover stock in anticipation of replenishing supplies with updated hardware.
Both the iMac and Mac Mini updates are expected to feature Intel's new Haswell processors, along with the software update to Mavericks, but visually neither computer is thought to see a design change.
New iPads
More interestingly, Apple's iPad range is also due an update, with a slimmer full-size iPad and Retina-screened iPad mini both expected to arrive imminently, following the widespread leaking of photos of the new tablets.
The full-size iPad was last updated when the mini was launched on 23 October last year, making a mid-October announcement likely given Apple's tendency to update iOS devices on an annual basis.
Although an upgrade to a higher quality Retina display for the iPad mini is widely hoped for - especially given the new, full-HD Google Nexus 7 - recently leaked photos of the next-generation Apple tablet claim no change to its aluminium chassis.
Slighly thicker
When Apple upgraded the iPad to feature a Retina display in March 2012, the company had to make its enclosure slightly thicker to accommodate the new screen, leading us to question whether a Retina screen can fit into the current mini's body.
Finally, an update to the Apple TV set-top box is also expected to arrive before the end of the year. Technology columnist and venture capitalist MG Siegler tweeted, citing the upcoming Apple TV software update: "I guess those excited about a software refresh in a week are gonna be *really* excited when new Apple TV hardware is unveiled next month."
Apple TV was last updated in March 2012 but doesn't receive updates with the same annual consistency of other Apple products. 9to5Mac sources claim the iPhone maker is working on both a fully-fledged television set as well as a revamped set-top box, and that the company is "thoroughly testing" Xbox Kinect-like motion sensors for future television products, although the likelihood of seeing these updates in 2013 remains low.