Very few surprises came from Apple's announcement of the iPad mini, but making sense of the three-pronged tablet range now on offer, and how these compare to the competition, is less straightforward.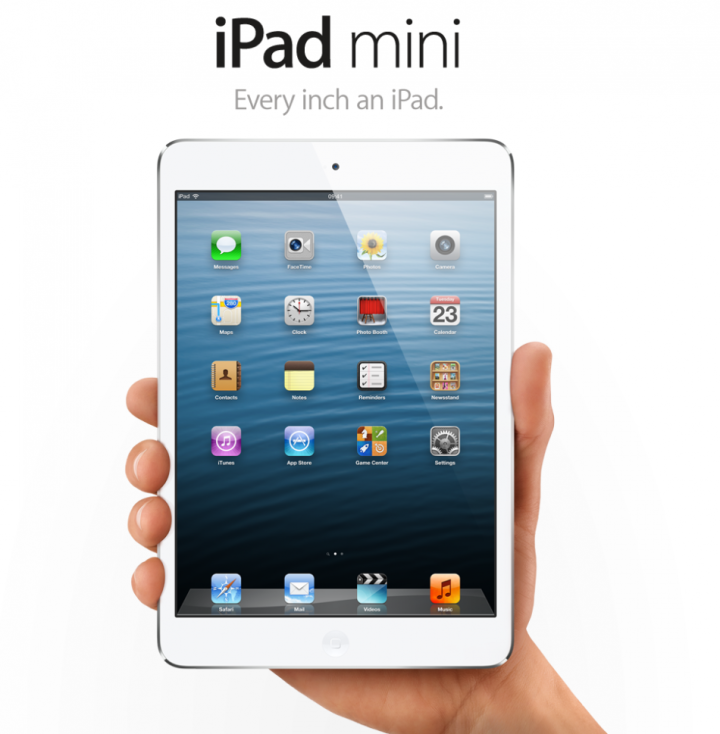 The iPad mini starts at £269 in the UK for a model with 16GB of storage and Wi-Fi, and goes right up to £529 for the 64GB model with Wi-Fi and 3G/4G mobile internet.
By announcing the iPad mini and an update to the full-size iPad (we'll call that the iPad 4), Apple has made clear that there are three different iPads on sale, each tailored to a different audience and all (just about) separated enough in terms of price.
At £269, the iPad mini is £70 more than the 16GB Google Nexus 7 and £100 more than the Amazon Kindle Fire HD, but Apple was never going to try and undercut its rivals.
Gartner analyst Carolina Milanesi tweeted after the iPad mini announcement: "iPad created the market at a price point that forced everyone to go to 7in and cheap. iPad mini comes in to be the premium offering of that."
Milanesi adds: "iPad mini commands a premium through brand and ecosystem. Consumers will pay to have a richer experience. Different game for Apple than with original iPad - iPad mini is the premium of the mass market at $329."
Fellow Gartner analyst Michael Gartenberg told IBTimes UK: "Apple will likely take share from other players with smaller tablets but will not race to the bottom and compete on price alone.
"iPad mini will, like many Apple products, command a premium price for consumers who appreciate the value of the Apple brand and the larger ecosystem of Apple services and applications."
Gartenberg also tweeted that: "Oscar Wilde said a cynic knows the price of everything and the value of nothing," although other tech analysts have been less inclined to agree.
Brian Colello at Morningstar said after the announcement that he was "a bit disappointed at the starting price of $329, as we fear that price-sensitive consumers may continue to turn to alternative tablet solutions, such as Amazon's Kindle Fire and Google's Nexus tablet at $200 price points."
It's clear then, that Apple has banked on the success of its ecosystem, iTunes and the App Store to convince consumers into paying between £70 and £100 more than they would have for the competition.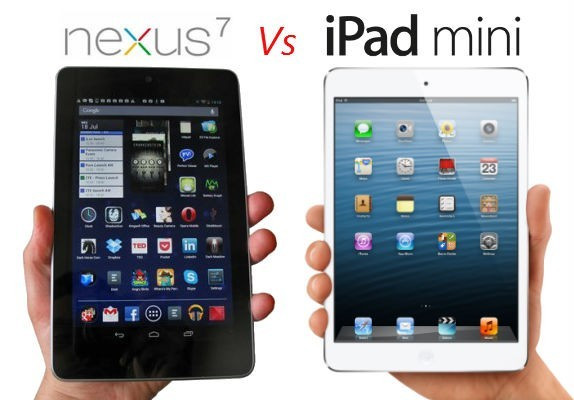 As Gartenberg says: "iPad mini will, like many Apple products, command a premium price for consumers who appreciate the value of the Apple brand and the larger ecosystem of Apple services and applications.
The analyst added on Twitter: "For personal use I might prefer an iPod touch with Retina display than an iPad mini if only choice. [But] I'm not an average user...Ideally I have uses for all iPad sizes for different use cases. Personal cloud offerings means I can switch easily between them at will.
"For some, one iOS device might be the only choice. Pocketable iPod and Retina display vs larger form, iPad apps and 3/4G wireless iPad mini."
Stablemates
Comparing the iPad mini to its stablemates in the Apple Store window, it is clear that all three iPads and the iPod touch are bunched closely together, but with each offering something slightly different.
With the use of questionable grammar (the funnest iPod ever), Apple targets the iPod touch at those who want all of their music with them, the Retina screen and the ability to play a huge number of mobile games on a pocketable device.
At the other end of the scale are the iPads 2 and 4, which both offer a screen large enough for users to type on comfortably and spend their time being productive, not just for playing quick games on while waiting for the bus.
The iPad mini is able to slot in between these by offering the same performance and application catalogue as the iPad 2, and while the smaller keyboard and screen in general will make productivity harder, the size and weight make it an ideal reading device - and yes, your music, videos, games and the internet are still all there when you want them.
Gaming and music, reading, and productivity. Three specific tasks, with the small iPod touch, medium iPad mini and large iPads 2 and 4 tailored to excel at one, but also be competent at all three.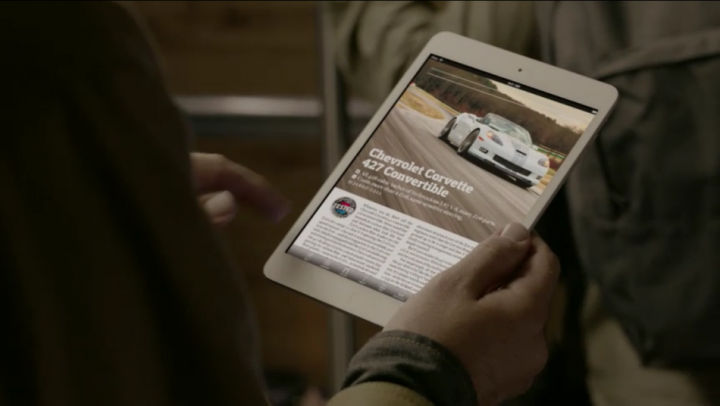 With regard to reading on the iPad mini, a note by Context analyst Salman Chaudhry sent to IBTimes UK before the Apple announcement predicts the tablet will be "much more of a content consumption device than its siblings. We expect to see Apple take sales away from the Kindle family of devices and the Kindle app itself, as Apple will be marketing the tablet as an iBook, iTunes consumption device."
We spoke to Chaudhry after the iPad mini announcement, and he had the following to say:
The important thing to remember here is that cannibalisation within the Apple eco-system is not a bad thing for Apple, in fact its rather the opposite. More choice and pricepoints increases your customer base that will buy into and likely stay locked within your ecosystem.
I think that each iPad does have its own segment to cover and Apple has been clear with its strategy since March when the iPad 3 launched. That launch was the first time Apple overtly tried to emphasise and reinforce the iPad as a content creation device. Conversely yesterday's launch heavily showed off the lightness, screen real-estate and media consumption benefits of the Mini vs the Nexus 7. For Apple, if you want to create on the go, go for the iPad 2 or iPad 3, if you want to consume content, go for the iPad Mini.
We fully expect the iPad mini to sell like hotcakes when the Wi-Fi model arrives in the UK early next month (with the cellular version coming soon after), but even after 100 million iPads sold to date, some are concerned about what the iPad mini says about Apple as a whole.
Trip Chowdhry from Global Equities said after the announcement: "Key takeaways: Innovation at Apple is over...Just incremental improvements, nothing groundbreaking. The best is over for Apple. iPad mini is playing catch up to Google Android, probably will have a mediocre customer adoption."
Time will tell if there really is a gap large enough in the market for the iPad mini, and if consumers will be willing to pay the premium, but with it going on sale on 2 November, we haven't got long to wait.