Apple is working on an iTravel application that will see future iOS devices store travel and identification documents, and make use of NFC technology to pay for bus and train tickets.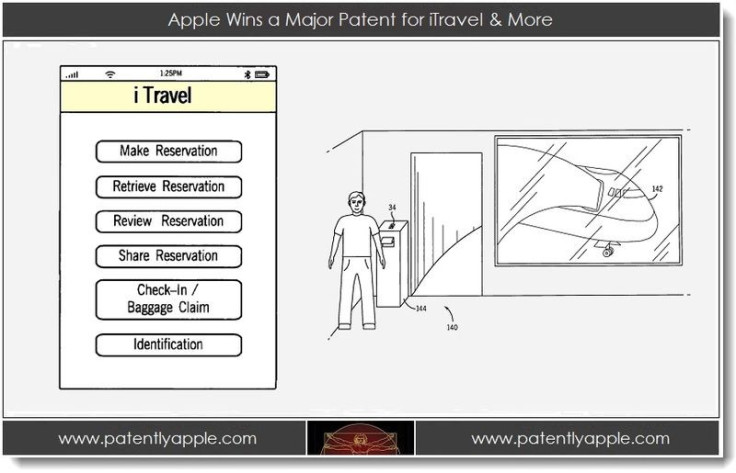 A patent filing granted to Apple on 10 July outlines the company's plans for iTravel, which is a Mac and iOS application that can store documents and use NFC (near field communication) to check into flights and hotels, as well as pay for car rentals, cruises, trains, buses and so on.
Patently Apple said: "Additionally, traveler identification information may be transmitted electronically to enable faster security verification during check-in.
"The traveler identification information may enable automatic lookup of the traveler in a security database, thereby reducing the inconveniences of incorrect identification."
Apple states that travel documents would be managed by iTravel, but the app could also retrieve tickets and boarding passes from an email, website, code sent via text message, or from being scanned against another device.
Originally filed in the third quarter of 2008, the patent win is good news for Apple, as the company recently announced the new Passbook application, which stores boarding passes, store vouchers and membership cards, and will come with iOS 6 in the autumn.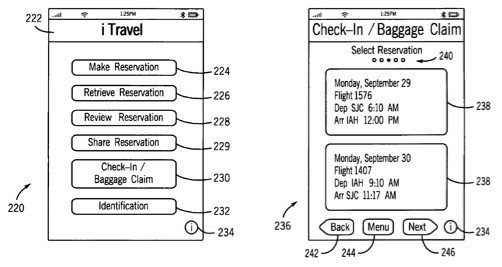 Apple made no mention of using NFC technology when Passbook was announced - instead stating that the app relies on scanning barcodes from the iPhone's screen - but the iTravel patent all but confirms that NFC will feature in upcoming iOS devices.
Patently Apple added: "IDs, such as passports or driver's licenses, may be loaded onto the handheld device via, for example, scanning a radio frequency identification tag embedded in the ID, or entering an ID number and looking up the corresponding identification information."
While the technology has been around for some time, mobile payment using NFC in smartphones has been slow to take off amid concerns over privacy, safety and the resultant spending limits.