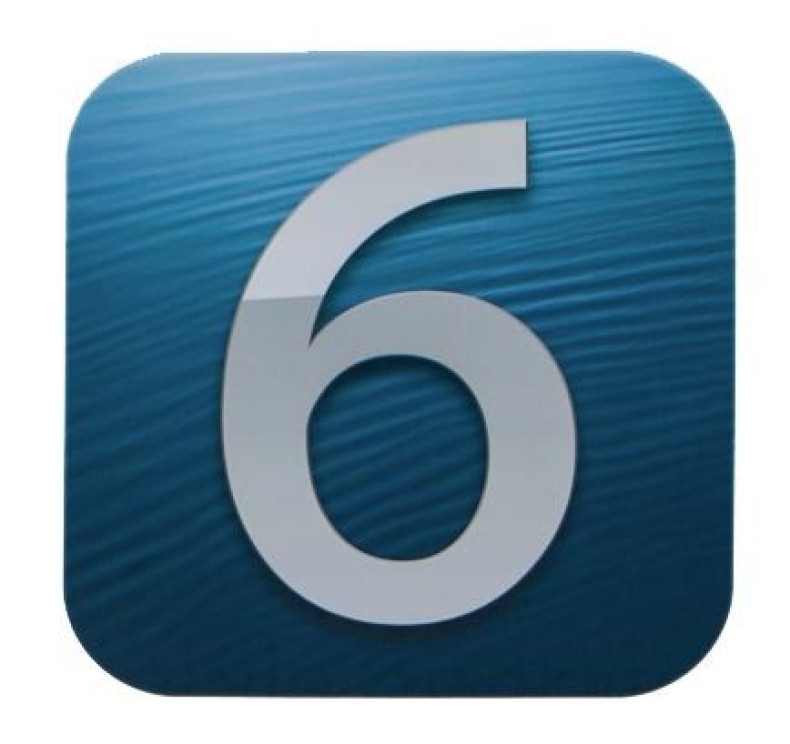 3D maps with turn-by-turn navigation
Siri updates and now available on iPad
Facebook and Twitter integration
Passbook app
Do Not Disturb
FaceTime over 3G
Available: Autumn 2012
Price: Free
iOS 6 Beta: Introduction
First off a caveat. This is not a review of iOS 6. How could it be, iOS 6 will not be available for some months yet.
This is a review of iOS 6 Beta - a version of the software which iOS developers are currently using to create apps for the newest version of Apple's mobile software.
The Beta version of iOS is, like any other beta software, not the final product and full of bugs, missing pieces and incomplete apps, which won't be seen by the consumer.
This review will therefore give you a flavour of what to expect with the finished version of the software when it launches in the Autumn, when we expect it to be joined by the iPhone 5.
iOS 6 was launched at Apple's Worldwide Developer Conference, on 11 June and we have been using the new version of the software since then, getting to grips with features like deeper Facebook integration, Apple's own mapping solution, updates to Siri and the Passbook app. Here's what we think.
iOS 6 Beta: 3D Maps and turn-by-turn navigation
Mere days after Google showed off its new 3D maps and offline mode, Apple took its turn in the mapping game and revealed an all-new Maps application for iOS, ditching long-term partner Google in favour of TomTom.
Along with TomTom, Apple has enlisted help from a number of mapping companies - such as C3 technologies which Apple acquired last year - to create the app, featuring 3D images and turn-by-turn directions.
TomTom will have no doubt breathed a sigh of relief having been recruited by Apple for this, as Google's free satellite navigation software on Android posed a bleak future for manufacturers of dedicated sat-nav units.
Maps for iOS 6 features 3D buildings and landscape, but while hills and valleys are recreated everywhere, 3D buildings are currently only available in a select few cities.
Of course, this is a very early beta and we'd imagine that Apple will have a lot more to offer when iOS 6 comes out officially around October.
From what we've seen so far, 3D buildings look good, in that they are all recognisable - see our image of Vegas, above - and navigating around is fun, but they definitely lack the clarity and sharpness of Google's offering.
Along with 3D images, Apple has added turn-by-turn directions to Maps for iOS 6. Previously, Apple offered directions with help from Google, but we never considered this as a rival to proper Sat-Nav apps, such as those from TomTom and Co-Pilot.
Now, though, Maps provides comprehensive driving directions, with a user interface that offers clear instructions just as any other Sat-Nav would, and there are voice instructions, too.
3D can be used while navigating and turning the iPhone to landscape removes the menu bar, providing a full-screen sat-nav display, seen above.
iOS 6 Beta: Siri
Apple's 'humble personal assistant' Siri is getting a major update with iOS 6 that adds the ability to read sports results, make a restaurant reservation and books tickets for the cinema.
Along with a range of new features and abilities, Siri is finally available on the iPad (though only the latest version of the Apple tablet) joining the iPhone 4S.
Siri in iOS 6 can also launch applications - something we always thought it should have done before - and our request to "take a photo" now works, having previously suggested, rather unhelpfully, that it is not a photographer.
Apple has partnered with a number of companies to provide these results with Rotten Tomatoes providing film reviews and news, while OpenTable will provide restaurant information and reviews.
You can also use Siri in iOS 6 to update your Facebook status and tweet, further integrating the two social networks into Apple's mobile operating system.
Siri in iOS 6 understands requests for sports fixtures and results across baseball, basketball, American football, soccer and hockey, and can also show stats on individual teams and players, as well as live scores from current games.
In testing we found the updated Siri to be hit and miss, with it quickly giving us 15 local places to eat listed with the nearest first, but it didn't understand our request to learn about England's next football match.
As we said above, this is a beta and isn't yet ready for general release, so we hope that Siri is able to understand football in the UK by the autumn.
In a move that will see Apple take on Ford's SYNC in-car system developed in partnership with Microsoft, the iPhone manufacturer has teamed up with a range of car companies to adopt Siri integration.
BMW, General Motors, Toyota, Mercedes-Benz, Honda and Audi will be the first to work with Apple on Eyes Free, a method of controlling Siri from a steering wheel-mounted button and replying entirely with audio, rather than displaying anything on the iPhone's screen.
Eyes Free comes soon after a patent registered by Apple showing a system whereby the driver interacts with an iPhone or iPod using a steer wheel-mounted button - it seems that instead of being a click wheel as shown in the patent, Apple is looking to Siri for a more comprehensive in-car system.
iOS 6: Facebook and Twitter integration
Deep Facebook integration makes its debut on iOS 6 and sits alongside Twitter integration introduced in iOS 5.
This all means that updating your socuial networks from pretty much anywhere in the operating system is a one-click affair.
Shortcuts to posting on social networks are located in the Notifications Center below the weather and stocks ticker.
Integration with Facebook and Twitter extends to your contacts, which can be synced with accounts to include their profile picture, birthday and a link to message them via Facebook in your address book.
Apple has revamped the sharing menu in iOS 6, where before a list of 'Add to Home Screen', Mail, Tweet and Print appeared when you wanted to share a link, now you're greeted with a screen of icons for Facebook and Twitter sharing, wireless printing, add to reading list and more.
This all means you can share a website link on Facebook and Twitter from within Safari, and add your location to that too if you so wish.
Facebook integration which could be at its most successful/annoying, where it will see people able to 'Like' any app bought in the App Store or song or film purchased on iTunes - expect your TimeLines to fill up with iOS 'Likes' soon.
While this may annoy some who constantly see Likes appearing on their news feeds, it will make apps and content more social and therefore more discoverable.
Apple and Facebook obviously believe that a recommendation from a friend is more valuable than a host of reviews from strangers, and they could be right.
Signing into Facebook and Twitter can be done in the Settings menu, or by installing the dedicated applications from the App Store and signing in to those.
iOS 6 Beta: Passbook
A new native application for iOS 6, Passbook is "for the stuff in your pocket," according to the app itself; this includes plane boarding passes, tickets, store cards and coupons. In the current build of Apple's iOS 6 Beta Passbook isn't yet active and does no more than show a landing page.
Once up and running, however, Passbook will give a place to store digital copies of coupons and tickets, which appear on the screen as a code that can be scanned at the airport, cafe, shop or wherever.
You will be also able to store virtual loyalty cards in Passbook, which will certainly help remove a lot of bulk from your wallet or purse.
Passbook is also time- and location-based so it will, for example, move your plane ticket to the notifications on your lock screen on the day of your flight, and will even alert you if you're in the wrong terminal at the airport.
While displaying a barcode on the screen is all the current iPhone 4S and iPad can do, we think that Passbook will pave the way for Apple to introduce NFC with the next iPhone later this year.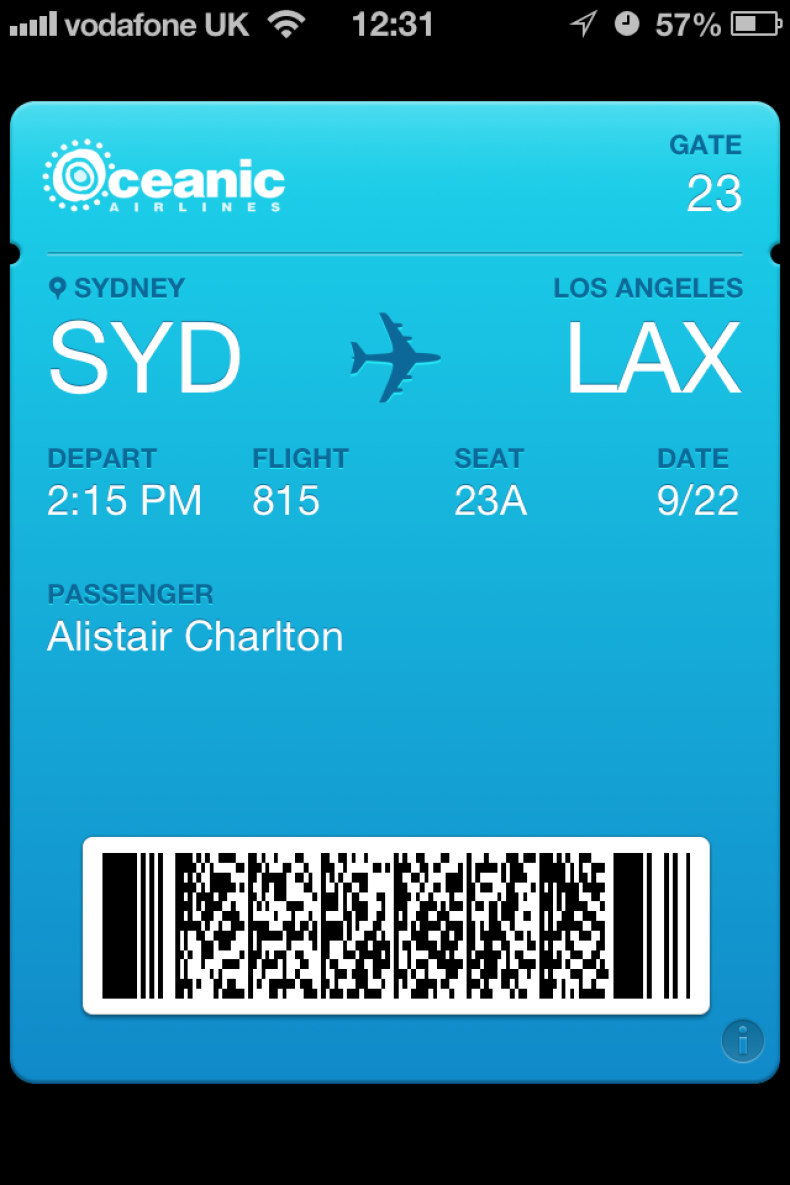 NFC has appeared in some Android smartphones, such as the Galaxy Nexus and Samsung Galaxy S3, but uptake on the contactless technology by third parties has been slow. Apple will be hoping to make deals with a wide range of shops and service providers to help kick-start NFC adoption before iOS 6 arrives in the autumn.
iOS 6 Beta: Shared Photo Streams
Adding an element of social networking to your pictures, iOS 6 lets you share photos with only the contacts you want, so images from a birthday party, for example, can be shared with just those who were there.
If those whom you have shared the photos with have a device running iOS 6 or a Mac with Mountain Lion then the shared photos will appear instantly in their Photos or iPhoto app, or on their Apple TV.
If they haven't got a compatible device, then shared photos can still be viewed on the web through a browser.
In another sign of the deep Facebook integration, shared photos can be liked by whoever they are shared with and comments can also be made.
iOS 6 Beta: Phone app
Gone are the days when call quality and the ability to hold 1,000 contacts were the main selling points of a phone, but, with iOS 6, Apple has given the iPhone's core application a useful update.
When an incoming call pops up on screen, you can answer or decline as before, but sliding the screen upwards with an icon in the lower-right corner reveals more options.
These are "Reply with Message" and "Remind Me Later." The first lets you sent one of several pre-programmed - and also customisable - text messages to the contact that is trying to call you.
Texts like "I'll call you later," and "I'm on my way" can be sent with a tap, or a custom messages can be written and sent right away.
Alternatively, iOS 6 can remind you about the incoming call later, either in one hour, when you leave your current location, or when you get to a new location such as work or home.
Finally, Apple has changed the Phone app's design, replacing the black keypad with white, as shown above. This design change and shift to white is also seen in the Music and Videos apps, too.
iOS 6 Beta: Do Not Disturb
Many of us switch our smartphones to silent at night and while this is an easy way to stop unimportant emails from waking us up, it does mean that potentially important calls will not be heard.
Do Not Disturb is a new feature - found in the Notifications area of the Settings menu - that can be activated to silence the iOS device and stop the screen from lighting up, between set hours while you sleep.
iOS 6 and Do Not Disturb can be configured to silence calls from all numbers, or just from a set group such as your close family, for example.
Finally, if the same number calls you for a second time within three minutes then this call will come through as normal - although this too can be turned off, to ensure that nothing notifies you at all until the morning, or when you turn Do Not Disturb off.
iOS 6 Beta: Safari
Apple has added three new features to the Safari web browser in iOS: iCloud Tabs, Offline Reading List and Full-screen landscape.
Open tabs can be synced across all your (Apple) devices in iOS 6, so if you're reading something on your Mac (using OS X Mountain Lion) and want to carry on later on your iPhone, opening Safari will reveal every tab that you had open earlier, thanks to keeping everything synced up with iCloud.
In iOS 5 Safari's reading list showed just a list of URLs that you could make a note of and read later. Sadly, the web pages themselves were not saved, making your reading list useless if you didn't have a signal.
Now though, adding a URL to your reading list saves the entire page, images and all, so everything in the list can be read offline - useful if you want to read web pages while travelling on the underground, for example.
Finally, there's now a full-screen mode in landscape for the iPhone and iPod touch. Rotate the device to landscape and tap the icon in the lower right corner to remove the toolbars and stretch the internet to fullscreen.
While browsing in fullscreen mode, the URL and search bars can still be accessed (although they disappear when you scroll down) and a pair of semi-transparent forward and back buttons appear in the lower left corner.
iOS 6 Beta: FaceTime over 3G
Video calling between iOS devices and Macs made its debut last year with iOS 5, but the app could only be used over Wi-Fi. With iOS 6 Apple has opened up FaceTime so that it can be used over a 3G connection, meaning video calls can be made just about anywhere.
We're not sure how the network providers are going to react to us being able to chew through hours of video calls each month at their expense, and we expect that tariffs with 3G FaceTime bundles will be seen with the new iPhone later in the year.
Apple makes no mention of costs for 3G FaceTime, but does say: "Carrier data charges may apply. FaceTime is not available in all countries."
iOS 6 Beta: Updated stores
Acknowledging that finding a great application is a bit like finding a needle in a haystack, Apple has updated the App Store, iTunes Store and iBookstore with a new design to make browsing easier.
A small but useful update is that now when an application is bought you are no longer kicked out to the home screen to watch it download and install - this makes downloading multiple apps at once much quicker.
iOS 6: Panorama
The camera app has been given a small update with iOS, and along with a large shutter button there's a new panorama mode that lets you shoot 28-megapixel panoramic images. Simply hold your iPhone up (in portrait) and move the phone from left to right while the camera snaps away.
There are on-screen guides to help you keep all the images level and then iOS does a good job of stitching them all together into one very wide shot - perfect for capturing the horizon, for example.
iOS 6: Availability and Compatibility
Apple states that iOS 6 will be available for the public to download as a free update on 19 September. iOS updates usually arrive around 6pm in the UK, so keep an eye out - but be warned, the Apple servers always take a beating the moment a major iOS update drops, so expect your download to fail at first.
iOS 6 will be available on the following devices, but not all features will work on all models:
iPhone 3GS
iPhone 4
iPhone 4S
iPod touch 4th generation
iPad 2
The new iPad
3D maps and turn-by-turn navigation will be available on iPhone 4S and iPad 2 and the 3rd generation iPad only.
Siri will be available on iPhone 4S and the new 3rd generation iPad only.
Shared Photo Streams require iOS 6 on the iPhone 4 or later and iPad 2 or later, along with a Mac running OS X Mountain Lion.
FaceTime over 3G (or 4G where possible) requires iPhone 4S or 3rd generation iPad.
Offline Reading List in Safari works on the iPhone 4 or later and iPad 2 or later only.
Must read: