Apple's has launched iTunes Radio, but its music streaming service is not as disruptive as it could have been, according to one analyst,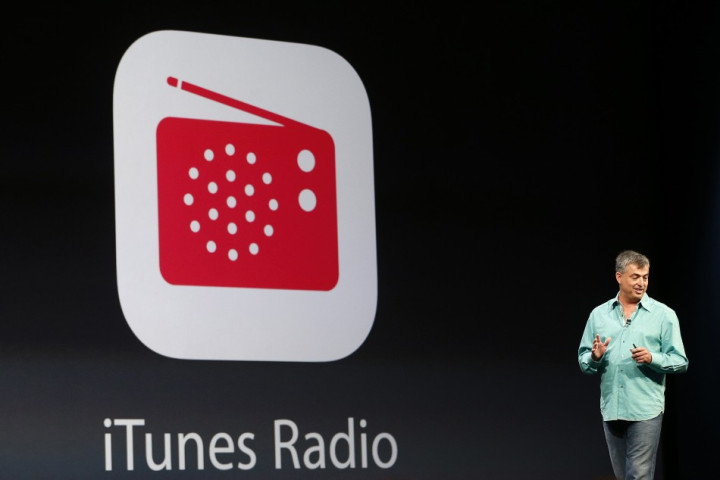 Apple launched iTunes Radio on Monday as it opened it annual developer conference in San Francisco, offering it as an alternative to the internet radio service Pandora, giving users access to over 200 curated radio stations featuring music from the iTunes music catalogue.
The service was highly anticipated but unlike Spotify iTunes Radio will not allow users to pick and chose what music they listen to, and it is this distinction which leads one analyst to suggest iTunes Radio won't make a major impact on the music industry:
"What would be really disruptive is a service that allowed you to call up specific songs on demand as you can with Spotify, but that would likely have disrupted Apple's existing iTunes business, and the music industry as a whole, too much," Jan Dawson, chief telecoms analyst at Ovum.
The service will be integrated into iOS 7, which Apple also launched on Monday, and will be available later this year on iPhone, iPod, iPad as well as being integrated into Mac OS X. It will also be available in iTunes for Windows PCs and Apple TV.
Featured Stations
Apple says the stations will vary between 'Featured Stations' curated by Apple itself and genre-focused stations which are personalised for each user.
"iTunes Radio evolves based on the music you play and download.The more you use iTunes Radio and iTunes, the more it knows what you like to listen to and the more personalised your experience becomes."
Other features include 'first listen' exclusives of artists' new music as well as the ability to control iTunes Radio using your voice on iPhone and iPad with Siri integration.
The service is ad-supported and free for everyone, though those paying £21.99-a-year for the company's iTunes Match service - which syncs your music in the cloud across all your devices - will have the ads removed.
Avoided cannibalisation
Reacting to the news, the CEO of Bloom.fm - which offers similar services to iTunes Radio - Oleg Fomenko said that the service will certainly attract users and therefore advertisers, but ultimately was a way of keeping up sales through iTunes:
"Apple has avoided the potential cannibalisation of its iTunes sales with this new offering. iTunes Radio might well be a useful tool to maintain iTunes download volumes but there is nothing new for consumers here. This is all about selling more downloads and more devices, which is perfectly fine but let's not kid ourselves that it will change consumer habits or the fortunes of the industry."
Ovum analyst Dawson added that going down the route of Spotify would have really set the cat amongst the pigeons, but as it is the new service would ultimately be something users try out but probably won't switch from their current service:
"iTunes Radio as a Pandora clone is a lot less disruptive than a Spotify clone would have been. This is a nice free feature that lots of people will probably try out, but existing Pandora users won't have much reason to switch, especially as the service is still ad-supported unless you have an iTunes Match subscription."