Apple iWatch Has Development Team of 100
A team of 100 Apple staff are working on a smartwatch, and it is no longer just an experiment according to the latest reports to come out of Cupertino.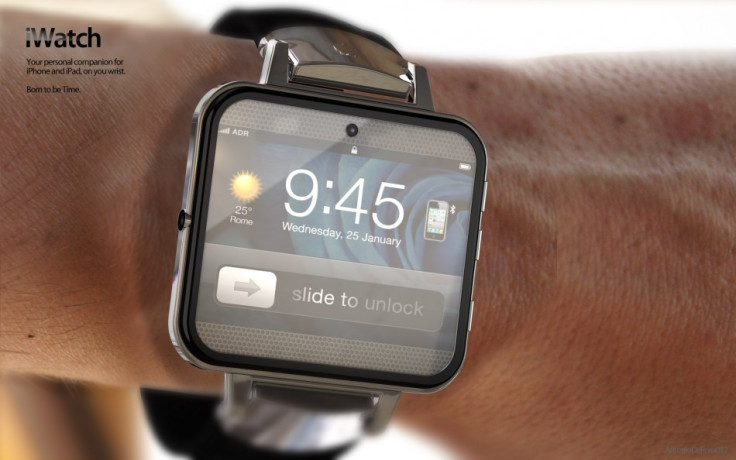 The latest reports come from sources who spoke to Bloomberg, and follow reports from The Wall Street Journal and New York Times, both claiming an iWatch is being developed.
The size of the team suggests that the project has evolved from the experimental stage to development, according to Bloomberg's sources, which chose to remain anonymous because the product has not yet been announced.
"The team, which has grown in the past year, includes managers, members of the marketing group, and software and hardware engineers who previously worked on the iPhone and iPad," the sources said.
At first dismissed as yet another Apple rumour late last year, the momentum behind an iWatch has grown in recent weeks, buoyed by the success of the Pebble smartwatch, which began as a Kickstarter project and is now in mass production.
Apple's share price has fallen some 30 percent since its September high of $705 amid growing competition from rivals like Samsung and the demand from consumers and investors alike for a new breakthrough product as revolutionary as the iPod, iPhone and iPad.
Gaping hole
Former Apple employee and technology consultant Bruce Tognazzini said in a recent blog post: "The iWatch will fill a gaping hole in the Apple ecosystem. Like other breakthrough Apple products, its value will be underestimated at launch, then grow to have a profound impact on our lives and Apple's fortunes."
An iWatch is expected to act as a controlling device for an iPhone or iPad connected via Bluetooth. Much as how the Pebble watch works, it could be used to control music playback and to view incoming emails, text messages and notifications.
Bloomberg sources add that James Foster, Apple's senior director of engineering, and Achim Pantfoerder, another manager, are part of the team developing a smartwatch; another source said Apple has previously worked on wearable technology for monitoring fitness, but never brought the products to market.
Speculating what an iWatch would do, Tognazzini continues: "It's chief role will be that of office manager, facilitating and coordinating your use of your other iDevices and the internet by gathering data, delivering messages, storing and forwarding, coordinating tasks, and carrying out functions that extend the capabilities of your other devices."
The former Apple employee goes on to say a 'killer app' of the iWatch would be to eliminate the need for passwords and PINs on Apple devices. So long as you're wearing an iWatch in close proximity to an iPhone or Mac, then the device should recognise this and log you in automatically, much like how keys of some cars automatically unlock the doors when you are nearby.
"If the watch did nothing but release me from having to enter my passcode/password 10 to 20 times a day, I would buy it," he said.
As for a release date, Apple is rarely first when adopting new technologies. Instead, it looks to see what the competition does, then goes about entering the existing market in its own way, as it did with the iPod, iPhone and iPad.
Tognazzini suggests that "we may have to wait until next year, or around 7,500 passcode/password entries from now."
© Copyright IBTimes 2023. All rights reserved.