Apple has filed an application to trademark its long-rumoured wearable device, the iWatch, in Japan.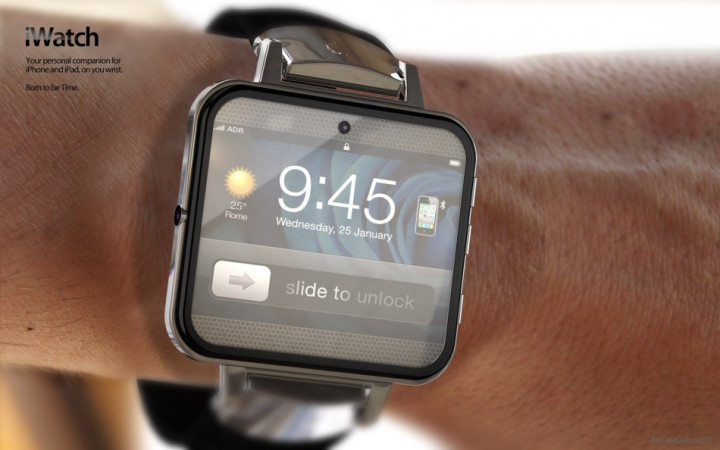 According to a report from Bloomberg, the trademark application was filed on 3 June and made public by the Japan Patent Office on 27 June. It is still awaiting final approval. The application is dated just two days prior to an identical filing with the Rissian Federal Service for Intellectual Property.
Although not confirmation that Apple is developing a smartwatch, it is standard practice for a company to buy up trademarks in various countries, not only in preparation for a new device, but also to stop potential rivals from using the name for themselves.
The device will reportedly allow users to perform some of the tasks currently available on the iPhone and iPad.
Bloomberg had previously reported that a team of 100 Apple engineers had been put to work developing the iWatch, headed by iOS 7 designer Jony Ive. Apple CEO Tim Cook has also discussed the company's ambitions regarding wearable tech, saying that despite having doubts about Google Glass, he saw wearable devices as "ripe for exploration."
Rival technology companies to Apple have also been making advances in wearable tech. The Pebble Watch is already available and communicates with iOS and Android devices via Bluetooth to allow users to read text messages on the device. Sony has also recently launched its SmartWatch 2, which can also pair with Android devices to allow users to answer messages and take phone calls.
Apple's closest rival, Samsung, is also developing a smartwatch. The Galaxy Watch was confirmed in March by Lee Young Hee, executive vice president of Samsung's mobile business:
"We've been preparing the watch for so long," said Hee. "We are working very hard to get ready for it. We are preparing products for the future, and the watch is definitely one of them."
Microsoft is also reportedly working on a smartwatch device. In April, an unnamed source familiar with plans for the Xbox One game console told The Verge that Microsoft had been developing the smartwatch for over a year and that the development staff involved had previously worked on devices including the Xbox Kinect motion sensor.
Though no release date has been set for any of these devices, the iWatch has been rumoured for launch in 2013.