OS X Mavericks has been released to Apple developers as a Golden Master seed, meaning the new Mac operating system is finished and will be available to the public very soon.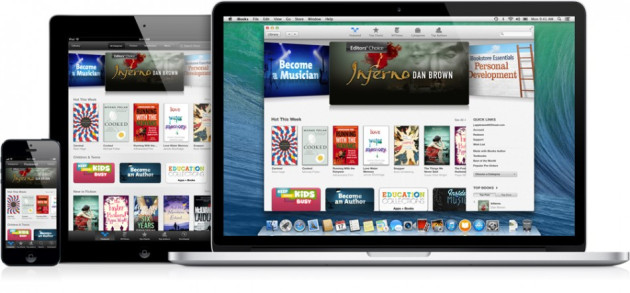 Apple has also released a Golden Master of Xcode 5.0.1, the application used to create programmes for Mavericks, which is the newest operating system to run on the iMac and MacBook computers.
The California company is thought to be targeting a late October launch for OS X Mavericks, with Apple said to be planning to train employees on how to use the software from the week beginning 7 October; sources of MacRumors claim this training must be completed by 11 October.
This timing closely coincides with a media event Apple is tipped to be hosting on 15 October, where it is widely expected to announced an updated iPad and iPad mini - it seems feasible that some of the announcement would be used to show off the final version of Mavericks and announce its imminent release date.
New features
Promising more than 200 new features, Mavericks will replace the year-old Mountain Lion operating system used by Apple's Mac computer range and will bring visual changes to the user interface, improved power usage for MacBooks, better Safari performance, and new iBooks and Maps applications.
Following the decision to drop skeuomorphic design from the iPhone and iPad with the introduction of iOS 7, OS X Mavericks will also see a number of the real-world metaphors like the torn yellow paper of Notes and Leather effect of Calendar removed.
The Dashboard, Notification Center and login screen have a new background, replacing the dark linen texture seen on previous versions of both OS X and iOS, while Launchpad folders have new translucent backgrounds and new fade in and out animations.
Synced
A new feature called iCloud Keychain will keep passwords synced between a user's Mac and iOS device, while Calendar, iBooks, Safari and Maps will all sync automatically between the two sets of products.
Announced at Apple's Worldwide Developer Conference on 10 June, Mavericks is expected to cost around £14 for users of recent Mac operating systems - the same price as Mountain Lion - and will be available to download from the Mac App Store soon.
Questions about Apple's new Mac Pro will now be raised, having been announced alongside Mavericks at the 10 June event, but the new desktop computer, with its cylindrical design, is yet to get a release date.