Apple has begun seeding the first build of its OS X 10.8.2 for developers. The first developer build of OS X 10.8.2 beta comes with the build 12C31a, according to Apple Insider. Developers can now download the beta version from Apple's Mac Dev Centre. The combo update is said to be available as a 642MB.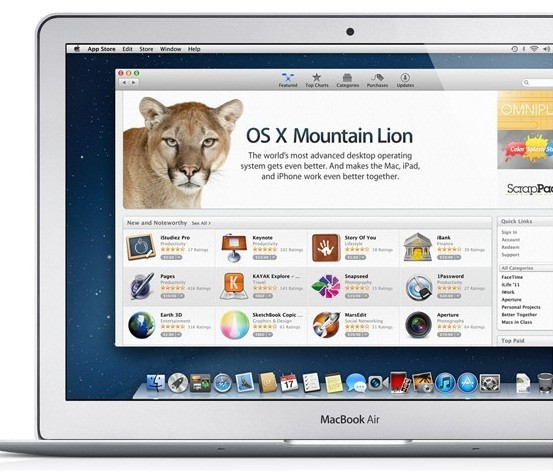 Reports have surfaced that Apple has begun inviting developers to test the next version identified as 10.8.2. "You are invited to participate in the next Mountain Lion Software Update seed project, 10.8.2. Apple will provide you with the pre-release software. Once builds are available, we ask that you install and test each build to help us make sure that this is a high quality release!" reads the e-mail notification, according to Apple Insider.
Now, developers are being offered the OS X 10.8.2 beta. According to reports, Apple has asked developers to focus their testing on Facebook, messages, Game Center, Safari and Reminders. Currently, the beta does not seem to have known issues.
The update is expected to fix the battery performance problems faced by users of MacBook Pro and MacBook Air. After installing the beta, users will not be able to revert to previous system.
In addition, the OS X 10.8.1 update has recently been released. It comes with fixes and to improve stability and compatibility of Macs. The update is expected to resolve certain issues in regard to Microsoft Exchange server, Thunderbolt display, iMessages, SMB servers and Migration Assistant.
Tweak Town notes that the company seems to make a quick move from OS X 10.8.1 to OS X 10.8.2, in addition trying to fix the issues that were found not only in the original Mountain Lion, but also 10.8.1.
In July, Apple announced the availability of OS X Mountain Lion priced at £13.99 in Mac App Store. The company claims Mountain Lion has 200 new features which includes iCloud integration, Notification Center, Facebook integration and Airplay mirroring.