Apple Wins Patent for Wireless Charging Dock
Charge all your devices wirelessly in future, thanks to Apple's inductive charging technology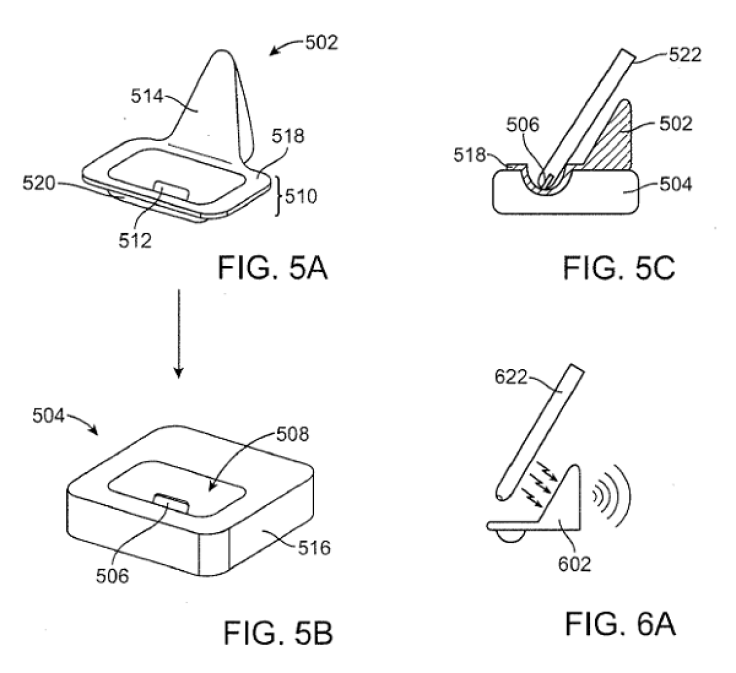 Apple has taken drastic steps to ensure all of its iOS devices get wireless charging capability in the future. Very recently, the Cupertino company strengthened its portfolio with the patents acquisition for Wi-Fi syncing and iCloud. The latest patent secured for Inductive Charging Dock adds a new dimension to Apple's arsenal of innovative technology products.
The new patent is aptly titled "Antenna insert" that serves users' expectations in optimising wireless signal reception of their device even while charging. This is to avoid a known issue, wherein the dock when connected to a power source may cause electromagnetic interference with the device, and thereby degrade the wireless reception of the device.
According to iPhone Hacks, Apple has integrated a "reradiating antenna" into the dock, that combines with the mobile antenna on the device to boost the wireless signal reception consistently. This will avoid degradation that could occur due to magnetic interference while charging, and helps maintain good voice and data signals.
"Devices currently require a physical connection to either a docking station, cable, or other device for battery charging and data transfer. The connectors used to make this connection can be awkward to use and require a user to properly align the handheld device to the connector," states the patent, reports CNET.
Apple has introduced variable types of docks to secure all kinds of iOS devices firmly in the charging slot. The docks are available in multiple designs ranging from upright vertical to inclined models. According to Patently Apple, the company had filed the patent in Q1 2008, which was published on 26 June by the US patent and Trademark Office. Apple credits Victor Tiscareno, John Tang and Stephen Zadesky as the inventors of this patent with application number 11/970,504.
© Copyright IBTimes 2023. All rights reserved.