Apple's results for the there months to the end of June were better than expected thanks to huge iPhone sales.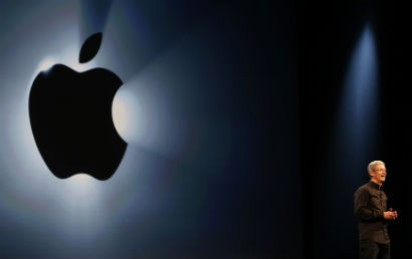 Apple was expected to return flat or negative revenue growth for its third fiscal quarter of 2013 but the company beat Wall Street expectations with revenue of $35.3 billion (£22.9bn), profit of $6.9bn and earnings per share (EPS) of $7.47.
Analysts had predicted revenue of $35.02 and EPS of $7.32.
Apple sold 31.2 million iPhones, a record for the June quarter but this contrasts with iPad sales of 14.6 million - down 14% from 17 million over the same period last year.
While some may rush to judgement and say the iPad's glory days are behind it, the main reason for the fall in 'sales' is down to a reduction of 1.9 million units in its channel inventory, accounting for roughly 80% of the year-on-year drop.
The rest of the drop can be attributed to the fact that in the same period last year Apple launched the third generation iPad, while this year we are yet to see a new iPad launch.
Not a surprise
While analysts had expected iPad sales of around 18 million, the lower figure was not a surprise for Apple according to CEO Tim Cook, who said the figure was smack in the middle of its predictions.
Cook even took time out to have a go at Apple's competitors, pointing out that iPads accounted for more than 80% of tablet web traffic: "If there are a lot of other tablets selling, I don't know what they're being used for. We feel incredibly good about where we are."
While revenue was slightly up on the same period last year, profit was significantly down from $8.8bn which was a result of Apple's gross margin dropping below 37% compared to 42% last year.
Dropped
The drop in gross margin coincided with a drop in the key average selling price (ASP) metric which, for the iPhone, dropped from $613 this time last year to $580 in the three months to 30 June.
The reason for this is likely down to significant price cuts on the iPhone 4 and iPhone 4S models, which sold well alongside the flagship iPhone 5 model - this could indicate that a possible budget iPhone would sell well for Apple, especially in developing markets.
The iPad ASP also fell, though only by $13, going from $449 in Q3 2012 to $436 in the three months to the end of June.
"Very busy Fall"
Apple has yet to announce any new products in 2013 - aside from a mild refresh of its MacBook Air line-up - but reports suggest it will launch two new iPhone models and a new iPad and iPad mini before the end of 2013.
This suggestion was backed up by the company's CFO Peter Oppenheimer who spoke to analysts in an earnings call after the results were announced: "We are on track to have a very busy fall."
In the press release accompanying the results announcement, Apple CEO added: "We are really excited about the upcoming releases of iOS 7 and OS X Mavericks, and we are laser-focused and working hard on some amazing new products that we will introduce in the fall and across 2014."
Apple now has a cash pile of $146.6bn of which $106bn is held offshore.
Prediciton
Looking forward to the current quarter, Apple said it expects revenue in the range of $34bn to $37bn with a gross margin broadly in line with the one for this quarter.
Some analysts are predicting a worse quarter for Apple with customers holding out for any new products which may be announced in the coming months.
Many commentators believe Apple has reached saturation point in the high-end smartphone market, but during the earnings call Cook challenged this belief:
"I think we have lots of growth opportunities. I don't subscribe to the common view that the high-end of the smartphone market has hit its peak."
Apple's stock, which has fallen 20% since January, rose 5% to $437.94 in after-hours trade. It closed at $418.99 on Nasdaq.