Apple has paid Chinese company Proview Technology (Shenzen) $60million (£38.3m) for the right to use the iPad name in China, Apple's second biggest market.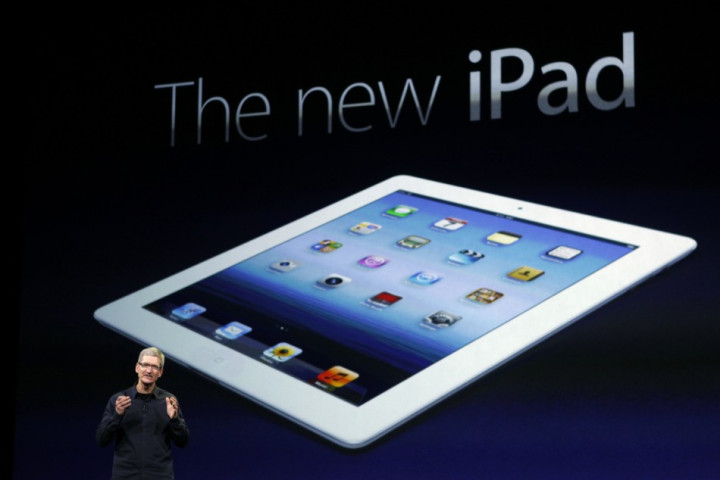 A lawsuit has delayed the launch of the latest version of the iPad into China, which is one of the biggest growth sectors for Apple products at the moment. Prior to the launch, Proview requested Chinese authorities in scores of Chinese cities to order re-sellers to take all iPads off their shelves.
The court-mediated settlement, announced on the website of the Higher People's Court of Guangdong province, will allow Apple to get on with selling its popular tablet in one of its most important markets.
"The settlement is great news for Apple. It just allows them to get on with business and stop being distracted. The new iPad has been so late to the China market that if they drag it any longer, Apple will stand to lose quite a bit more," Teck-Zhung Wong, a Beijing-based analyst with technology research firm IDC told Reuters.
The issue arose at the end of last year, when Proview successfully argued that Apple did not own the rights to the name iPad in China, despite the US company purchasing the name from Proview in 2002 for £35,000.
A court agreed that Apple had only dealt with one unit of Proview and that Proview Technology (Shenzen) remained in control of the name in China. Proview, which is in serious financial trouble, tried to sue Apple in the US back in May but the court there threw the case out.
Heady Growth
Apple is experiencing heady growth in Greater China - China, Hong Kong and Taiwan - with second-quarter sales in the region increasing several-fold to $7.9 billion. From the launch of the iPad in the third quarter of 2010 to March this year, Apple shipped more than 6 million iPads to mainland China, according to IDC.
Since the iPad launched back in March a large 'grey market' has sprung up around Apple's new tablet. It is estimated that millions of new iPads have been brought into China by organised gangs of buyers who travel to countries where the iPad is on sale before bringing them back to China, and selling them on at a profit.
Ironically all iPads are actually built in China by the Taiwanese-based Foxconn company, which employs millions of workers to build a range of consumer electronics for major companies like Apple and Microsoft.
While Proview is reported to have been seeking a much larger settlement that $60m, it is understood to have been under pressure to reach an agreement as it is facing increased risk of bankruptcy. According to sources speaking to Reuters, back in March Taiwan's Fubon Insurance, one of several Proview creditors, applied for bankruptcy proceedings against Proview because of $8.68 million in outstanding debt.
"The settlement fee is not bad for Proview, because although Proview owns the trademark, it was Apple, not Proview, who created the brand's value," said Chen Jihong, a Beijing-based intellectual property rights lawyer at Zhong Lun Law Firm.
With Apple already dominating the tablet market worldwide, this settlement will allow them to launch the third generation iPad in the enormous Chinese market, though the company has yet to set a date for that launch.