Apple Quietly Launches Updated 16GB iPod Touch on Sale for £159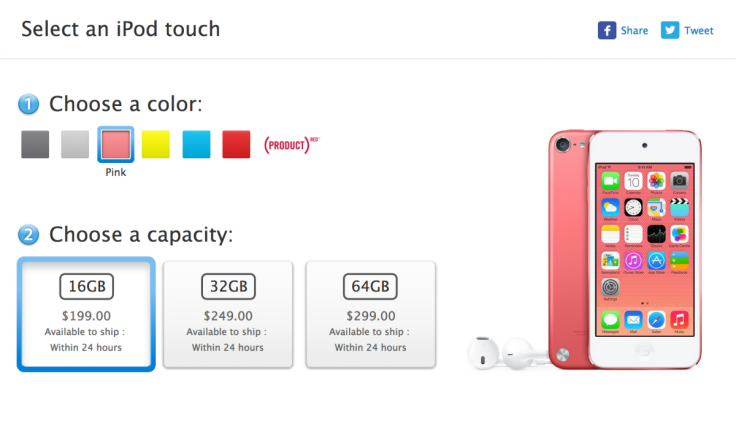 Apple has quietly updated it iPod touch range with a new 16GB model available in a range of colours costing £159 - though the updated model is not yet available in the UK.
Apple had previously sold the 16GB version of its fifth generation iPod Touch for $229 and without a rear camera and only in one colour option. However since Thursday morning customers in the US have the option of buying the new iPod touch in the same range of six colours available on the 32GB and 64GB models.
Apple launched its fifth generation iPod touch range in October 2012 with the 32GB and 64GB models, launching a 16GB version in May of last year costing $229, which was only available in silver and lacked the rear camera seen on the higher capacity models.
While the new models have yet to go on sale in the UK, they will be arriving in "the coming days" Apple said with the 16GB silver model currently marked as unavailable. The updated models will cost £159 when they do go on sale.
Sales of Apple's iconic music player have slumped in recent years as smartphones have replaced all the functions of the standalone digital music player. Apple has sought to revamp the market by bringing a lot of the features of the iPhone, such as camera and access to the millions of apps on the App Store, to the iPod touch.
© Copyright IBTimes 2023. All rights reserved.