Ahead of the opening of the trial being dubbed, the Patent Trial of the Century, Apple has won a preliminary ruling allowing it to continue using images of deceased, former-CEO Steve Jobs.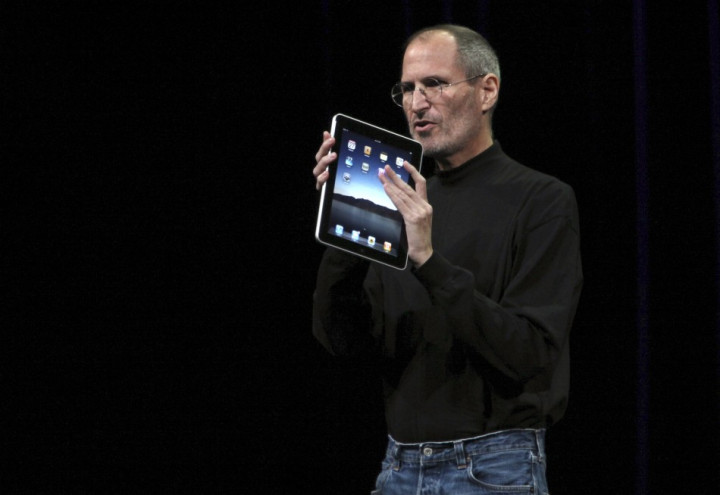 Apple and Samsung's patent battle moves to the courtroom on Monday, 30 July, with patent experts suggesting that the outcome could change the face of the smartphone and tablet markets forever.
Ahead of the trial opening, Samsung filed 14 objections to Apple's opening slides, with the first objection seeking to remove images of Apple's co-founder Steve Jobs from appearing: "Samsung objects to the images of Steve Jobs appearing in Slide Nos. 6, 7, 12, 16, and 29 of Apple's Opening Presentation."
However, according to patent expert Florian Meuller, Samsung has failed to get the images removed, as Judge Lucy Koh, who will preside over the trial, overruled all of Samsung's related objections because each of the images of Steve Jobs "is relevant to Apple's iPhone design patent and trade dress claims and is not unduly prejudicial."
The opening slides have not been published yet, so all we know about them is what Samsung submitted in its preliminary objections and what Apple said in defending the use of the images. We know that three of the images relate to the Macworld 2007 expo where Apple first unveiled the iPhone.
Another image comes from an exhibition relating to Steve Jobs's patents, which was organised by the United States Patent and Trademark Office. Apple's submission on the matter said: "Among the highlighted patents at the PTO exhibit are at least two patents at issue in this litigation" and Apple argues that "the Patent Office exhibit demonstrates praise by others to rebut non-obviousness."
iPad unveiling
The final image was taken during the unveiling of the iPad back in July 2010 which Apple says is "relevant to the introduction of the iPad and its acquisition of fame and secondary meaning."
In its filing Samsung said that if Apple was allowed to use these images, then it should be allowed to use "quotes from Mr. Jobs - which do have non-prejudicial evidentiary value -and yet were excluded by the Court's ruling on Apple's Motion in Limine No. 7."
The quotes Samsung is talking about come from Jobs' autobiography written by Walter Isaacson and released after his death in 2011. In the book, Jobs is quoted as saying he was declaring "thermonuclear war" against the Android platform.
However, Meuller says that things aren't quite that simple: "Quotes from that biography are just hearsay and were deemed inadmissible without any exception."
The case between Apple and Samsung in the US is just one part of a global smartphone patent war which is being waged by not just Apple and Samsung, but also Google, HTC, Nokia and Motorola and many more. With up to 2,500 patents touching a single smartphone, the issues and complexities of these cases is mind-boggling, and the case before Judge Koh is likely to involve a lot of dense, technical detail.
Slavishly copied
Apple is claiming that Samsung "slavishly copied" the look and feel of the iPhone and iPad with its Galaxy range of smartphones and tablets. Apple won an important ruling earlier this summer when Judge Koh imposed a sales ban on the Samsung Galaxy Nexus smartphone.
In response, Samsung will likely argue that Apple's designs are not as unique as the company thinks, and that Apple is infringing on Samsung patents, including those governing how cellphones transmit information.
Dubbed the Patent Trial of the Century, Apple and Samsung were ordered by Judge Koh to hold mediation talks in a bid to narrow the scope of the case. However last week it emerged that Apple CEO Tim Cook and Samsung Vice Chairman Choi Gee-sung and mobile chief Shin Jong-Kyun could not agree on the value of the patents in question.