Ameranth, a company offering IT solutions for the hospitality sector, is suing Apple over the Passbook app, claiming certain features infinge patents held by the company.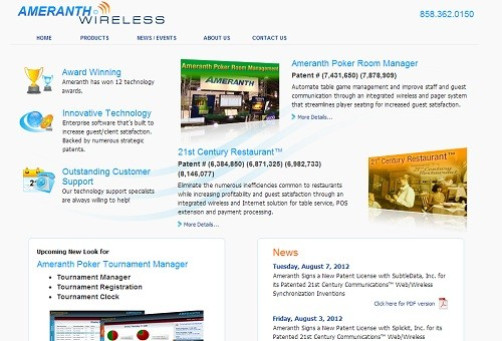 According to Ameranth, Passbook, and therefore Apple, has infringed four of the patents it holds.
The products Ameranth offers are listed under the names of "21st Century Communications" and "21st Century Restaurant" and offer software solutions for hotels, restaurants and entertainment businesses.
The complaint against Apple was filed in the US District Court for the Southern District of California. The company, originally from Delaware and with offices in San Diego, has already filed complaints against big names in the hospitality industry such as Hilton, Marriott and Hyatt for allegedly infringing the company's wireless synchronisation patents.
Ameranth has also filed suits against OpenTable, Ticketmaster and Fandango, companies that have apps supported by Passbook.
Ameranth claims that certain features of Apple's Passbook app - and subsequently other apps supported by Passbook - infringes the wireless synchronisation of data, allowing tickets, passes and gift cards to be transferred into a menu-type interface. The Passbook app as a whole is not under attack.
Passbook was one of the headline features for iOS 6, the latest mobile operating system from Apple released in September.
While Ameranth could be seen as a patent troll, for attacking big companies over multiple patents, the company is trading and has been developing its products since acquiring the technologies, as Richard Bagdonas, founder of SubteData, pointed out in a TechCrunch article.
Ameranth is arguing Apple was aware of the patents, since some of the company's partners are already involved in cases over infringement, and therefore is looking for triple damages, all legal fees and additional compensation to be agreed with a judge.
The nature of the case means developers using the necessary processes to make apps supported by Passbook could be at risk of a court case for infringement.