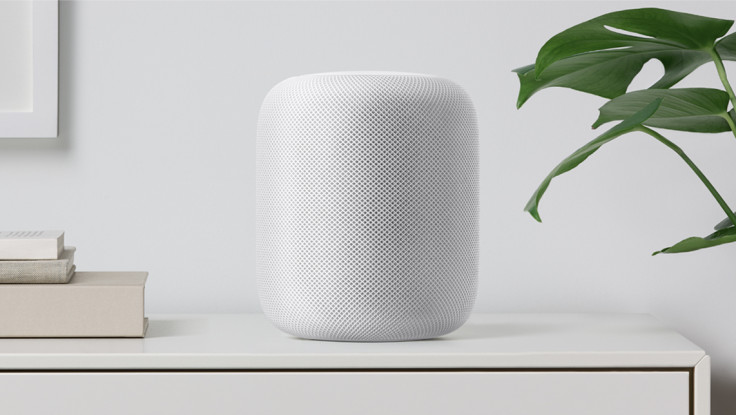 Apple has entered the competitive smart speaker market with the HomePod, a seven-speaker unit which is controlled by Siri and plays tracks on demand from Apple Music.
Revealed at the company's annual Worldwide Developer Conference in California. the HomePod will not go on sale until December, but Apple chose to give a teaser of the new product now, while the Amazon Echo and Google Home speakers enjoy the market to themselves.
The HomePod is described as less than 7in tall, but is packed with seven speakers and a 4in sub-woofer. The unit is powered by the same A8 processor as used by the iPhone 6, and will be available in Space Grey and White.
Connecting to the internet over Wi-Fi, the speaker logs into the same Apple Music account as used on the customer's iPhone, meaning their favourite albums, artists and playlists are ready to be requested by Siri and listened to. Apple Music, which hosts £9.99 a month, currently offers 40 million tracks from two million artists.
Just as 'Alexa' and 'Ok, Google' spurs the Amazon Echo and Google Home speakers into life, Apple's HomePod is awoken with 'Hey, Siri'. Then, the user can request music or ask a number of questions.
Customers can also use the HomePod with Apple's HomeKit system, meaning they can control smart lightbulbs, door locks and thermostats with voice commands - just as they can with the Amazon Echo and Google Home.
The HomePod goes on sale in the US, UK and Australia in December and will coat $329. Apple is yet to reveal what it will cost in the UK, but we expect to see it price around £300.