Silicon Valley is synonymous with being the home of technology, the epicentre of the startup scene and a geek's stomping ground since the affectionate name was given to it back in 1971. Now, however, could San Francisco's Bay Area be losing its buzz?
According to LinkedIn's monthly Workforce Report, Silicon Valley has seen the net number of workers moving to the area decrease by 17% since February.
The total number of workers was not mentioned in the report but LinkedIn defined the number of migration by looking at every 10,000 members who have changed the location on their profile. It's worth noting, however, that this is only LinkedIn data and those not using the platform will not be accounted for.
Despite having a high number of tech giants in situ, the cost of living, high house prices and increasingly problematic traffic has caused some to seek new pastures.
So where are they flocking to? The report cites that Seattle, Washington, is becoming a popular hub for tech workers with the city gaining the most workers in June 2017. The reason for this lies mainly with a number of high-paying jobs combined with a lower cost of living. The city of Seattle lies adjacent to Redmond, which is famous for being the home of Microsoft.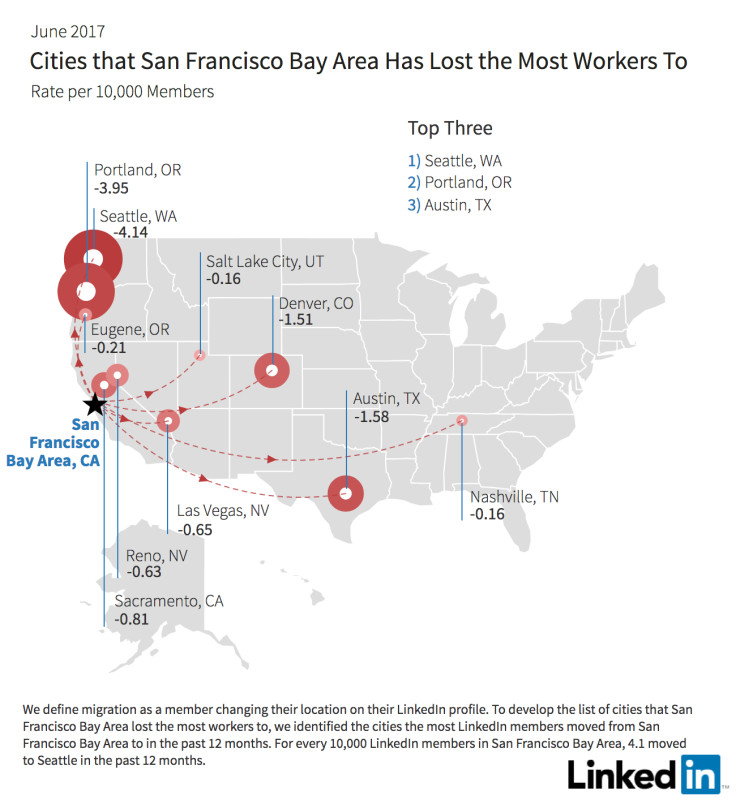 With Silicon Valley having the highest skills gap in the country – an oversupply of skilled workers for the number of jobs available – places like Seattle, followed by Denver, Austin and Portland are turning into attractive innovation hubs.
The Bay Area still gains more workers than it loses. However, the net decrease in skilled people has seen it drop from number 10 to 12 on LinkedIn's monthly list of cities gaining the greatest number of workers.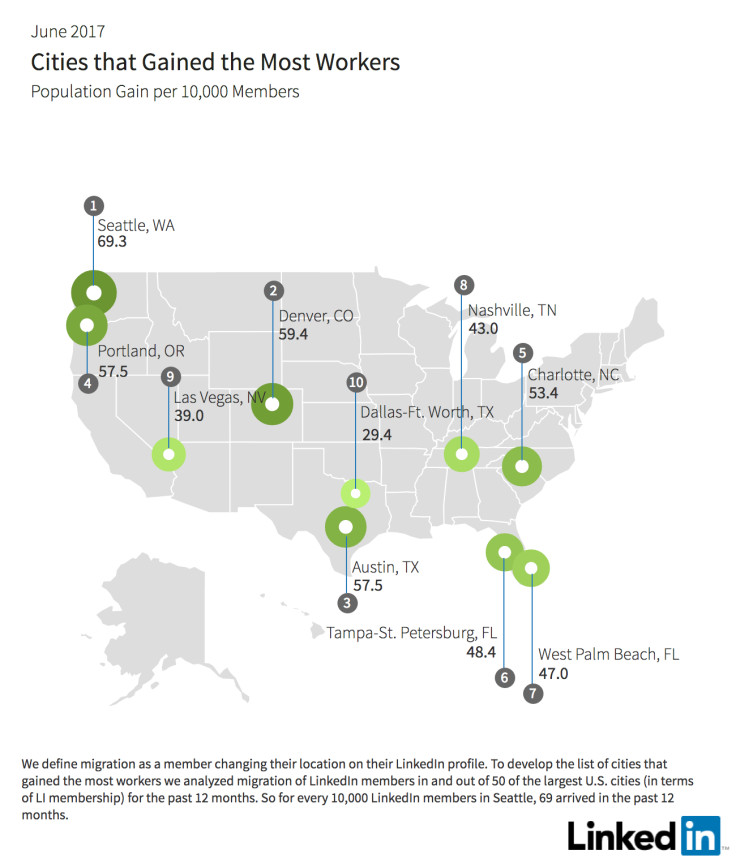 The rising cost of living in and around Silicon Valley has been a bubbling issue over the past few years as the number of large firms and startups flood the area. Kate Vershov, the planning commissioner of Palo Alto, herself publicly resigned claiming she was being forced out of the area due to soaring rent prices. It is understood that as of 2016, the median house price in Silicon Valley itself was around the $1 million mark.
Whether this decrease in workers is a blip or a sign of things to come remains to be seen, but Silicon Valley still remains the undisputed home of technology. Apple has just recently taken the wraps off Apple Park – its new $5 billion, circular-shaped headquarters; and Google also has revealed plans for an extension of its GooglePlex HQ, with further sites in Mountain View.
Clearly, Silicon Valley will remain a "Den of Geeks" for some time to come.