Google Home review: Can Google's smart speaker topple Amazon Echo and Alexa?
Home sweet Home?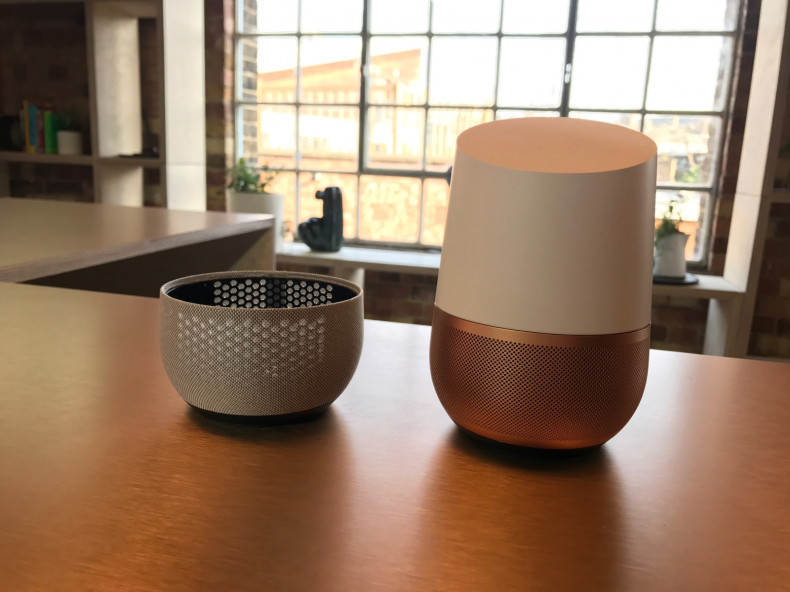 After months of envious glances at Google Home owners across the pond, the Google Assistant-powered smart speaker has finally made its way to the UK. The Alphabet company's brainy boombox becomes the first real challenger to Amazon's excellent Echo range, as well as the shopping giant's early monopoly over the nascent smart speaker market.
We already know that Google's Alexa-rivaling AI has a few tricks up its sleeve thanks to its grand debut on Pixel smartphones in 2016, but does it have enough surprises left to out-muscle its competitor and make Home the all-singing, all-dancing smart home hub of choice? Let's find out.
Made in Sweden?
Google has a history of crafting consumer products that teeter perilously close to the land of bland. Whether it's the Pixel smartphone's unfussy metal and glass combo or Daydream View's pyjama-like fabric finish, Google appears to be wholly committed to a part-art deco, part-science fiction aesthetic.
Google Home largely fits this mould and is all the better for it. Reportedly inspired by (profoundly middle-class) household staples like candles and wine glasses, Home is exactly the kind of device you would expect to see relaxing alongside a copy of GQ on an Ikea coffee table.
Aside from two tiny microphone holes on its sloped top, a mute button and a "G" logo on the back, Home's delicately chubby, inconspicuous design ensures it blends into the background of almost any room. It's a definite plus point for a device that is intended as a formless assistant.
One quick "OK Google" later and Home becomes more of an active presence, however, summoning a ring of glowing dots in muted, oh so Google-esque hues to its slanted top. Touching the twirling light show also presents the unit's volume and playback controls through intuitive taps and circular swipes.
It's worth noting that you can buy swappable speaker grills in brighter shades, but the default grey fits nicely with the white upper half as standard.
An Assistant... By Google
Home marks Google Assistant's graduation from a handy smartphone companion to both a smart home dictator and an omnipresent media butler, serving up music, video content, weather and news reports with short, simple commands.
Yet at the time of review, Assistant still seems to have a lot of studying to do and often vocally admits so if you ask it a question or bellow a command it doesn't quite understand: "I don't know how to help with that yet, but I'm still learning."
The most glaring omission at launch is multi-user support. While anyone can natter along with Mrs. Assistant, every calendar appointment or playlist request is tied to a single user. Thankfully Google has confirmed a change is on the way to the UK in the near future, but support for both a work and personal account for a single user is still absent.
While it'd be a tad churlish to criticise Assistant for the comparatively small third-party developer support when compared to Alexa's many "Skills" – dubbed "Actions" in Google's ecosystem – it's bizarre that several of Google's own apps are completely incompatible with Home. "OK, Google. Do I have any new emails?" "I don't know how to help with that yet, but I'm still learning."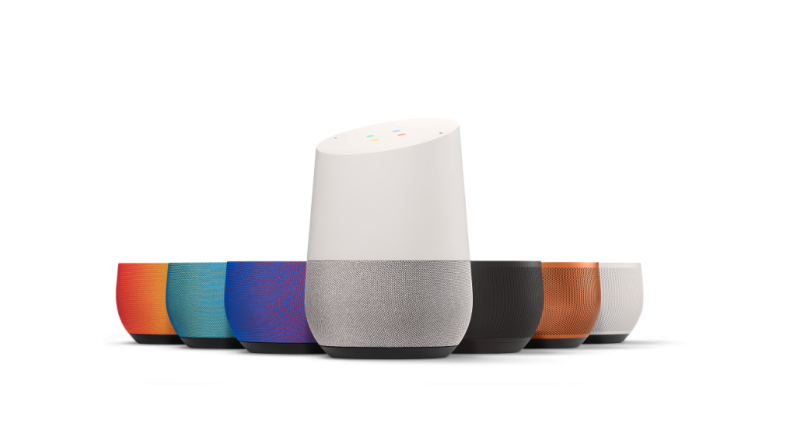 That being said, the foundations are in place for Assistant to eventually surpass Alexa, Cortana, Siri and any other AI-powered digital assistant thanks to its secret weapon: It's made by Google.
The ineffable mass of search data simmering underneath Assistant's algorithms is its greatest strength by far. Ask it to translate, convert, spell or measure almost anything you can think of and it has a solid answer more often than not, utilising Google's clever "Answer Box" system on the main search engine site.
Setting alarms, checking the football scores, ordering an Uber and other everyday tasks are equally seamless, while a bucket-load of quirky Easter eggs are funny enough to be worthy of showing off to visiting friends and family - it can beatbox better than Siri for a start.
For the most part, Assistant has just enough smarts to match its style, but there are several stand-out functions that truly surpass expectation.
Casting off into fresh waters
Aurally speaking, Home isn't the finest audio experience available, but we've heard much worse from otherwise 'dumb' speakers retailing above Home's modest asking price of £129. Considering its relatively small stature it's surprising how well it makes legit banger... bang.
Unlike 99% of speakers currently on the market, Google Home does not support Bluetooth connectivity, instead relying on Google Cast. The enormous downside to this is that popular apps that have shunned Cast compatibility are a no-go when it comes to Home – most notably anything by Apple, Amazon or Sky for UK buyers.
When it comes to music, Home instead relies on Google Play Music and – crucially for most – Spotify at launch. It's here that the Cast ecosystem really kicks into gear and Home becomes a media-hungry angel.
Whisper a track, artist or album name at Home and it gets the party started in seconds. It even passed IBTimes UK's now mandatory 'Wu-Tang Test', thumping out a choice track from '36 Chambers' on Spotify with a single voice command.
Have a Chromecast already? Ask Home to play a left-field YouTube series on your TV and bunker down on the sofa for a few hours of Dragon Ball Z Abridged. Netflix support is sorely missing at launch in the UK, but with US buyers already enhancing their binge watching habits we can't imagine it is too far off.
Home sweet Home?
After the inevitable flurry of back-and-forth chats, afternoon boogies and inane questioning that comes with owning a Google Home, it delicately settles into your daily routine, but it's also at this point where reality kicks in.
As with any member of the smart speaker wave, Google Home's long-term usefulness isn't solely based on its "Google" features. New Actions will come flooding in through updates and the Home smartphone app will eventually list far more compatible media apps over time, but the other half – the truly smart half – requires a much larger commitment.
If you already have Philips Hue lights, Nest thermostats or any number of IoT devices with IFTTT support, then Google Home is a suitably smart hub to match, but without a network of connected things, it will find itself sat in the centre of an otherwise oblivious home. In short, if Home is indeed the future, your home might need to take a few steps out of the past.
Bolstered by a sub-Echo price tag and its creator's seemingly infinite data pool, Google Home has made a strong debut in the burgeoning smart speaker market.
Impersonal moniker aside, Home's baked-in Google Assistant tech provides a fun and friendly voice to counter its pleasingly nonchalant looks and has the potential to do more for the rise of voice assistants than Siri – and possibly even Alexa – has done so far.
While you'll need a truly smart home to take advantage of Home's full capabilities, media-lovers will quickly develop a soft spot for its audiovisual repertoire. Combine that with a feature list that we are genuinely excited to watch grow in the future and we're left with only one thing to say:
"OK Google, welcome home."