A new version of Apple's set-top box will launch in October alongside a software update.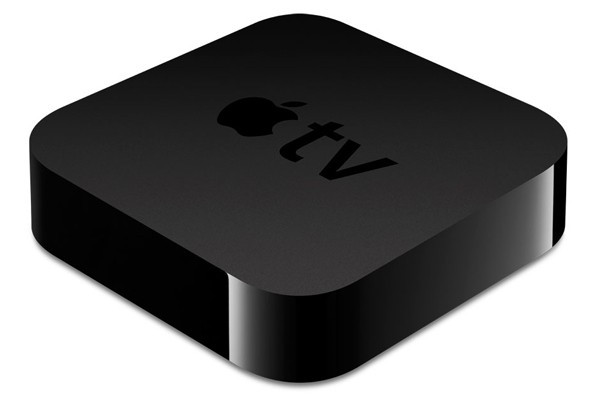 Apple was expected to announce an update to its Apple TV software during its iPhone event earlier but it didn't - announcing the iPhone 5S, iPhone 5C and final version of iOS 7 instead.
However, following the announcement reports have emerged that Apple will indeed update its software on 18 September - the same date as the public release of iOS 7.
According to a report from AllThingsD, the update will bring new functionality allowing users to play content they have purchased through their iTunes account on any Apple TV, via its AirPlay system.
This means you could play a movie you have purchase on iTunes on anyone's Apple TV directly from the cloud, removing the need to download it to your iPhone or iPad first and then 'sling' it to an Apple TV. The move echoes some features of how Google's recently released Chromecast product works.
Really exciting
Following this report a renowned Apple blogger and venture capitalist MG Siegler tweeted that if people were excited about a new software update, then new Apple TV hardware coming in October will be "really exciting."
I guess those excited about a software refresh in a week are gonna be *really* excited when new Apple TV hardware is unveiled next month.

— MG Siegler (@parislemon) September 11, 2013
Siegler gave no more details about the new hardware, but when someone commented that people shouldn't buy an Apple TV in the coming month, Siegler said that was "probably good advice."
The suggestion has been backed up by a report from 9to5Mac, which quoted their own sources saying a new version of Apple TV is in development but didn't have any details about a launch timeframe
iTV
Apple has long been rumoured to be working on its own television set - dubbed iTV - ever since Steve Jobs revealed in a biography that he had "finally cracked it."
Jobs is quoted as saying he would "like to create an integrated television set that is completely easy to use. It would be seamlessly synced with all of your devices and with iCloud. No longer would users have to fiddle with complex remotes for DVD players and cable channels. It will have the simplest user interface you could imagine. I finally cracked it."
However numerous reports suggest that getting the hardware right is not cauing a delay in releasing such a product, but that persuading television networks to get on board with the new system is where Apple has run into problems.
Evolution
If Apple does reveal new hardware next month, when the company is expected to launch updated iPad and iPad mini devices along with new MacBook Pros, we are more likely to see an evolution of the current set-top box.
Reports have suggested that Apple is testing a Kinect-like system for Apple TV, allowing users to control the system by waving their hands or using their voices.
Other rumours suggest an upgrade to support 4K resolution which could be powered by the new 64-bit A7 chip seen this week in the iPhone 5S. There is currently very little native 4K content available and 4K TV sets are still priced prohibitively high, but it is like to replace Full HD as the standard in the coming years.