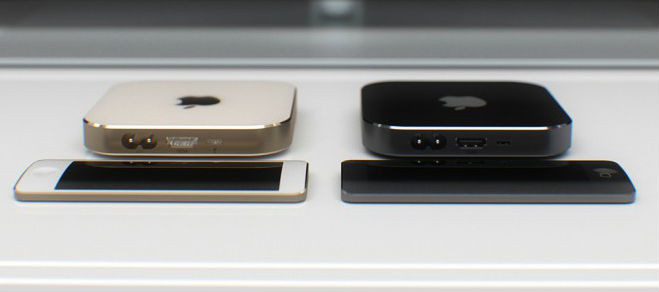 The release of a major update to the Apple TV set-top box is expected in the very near future,with the focus expected to be on new gaming and TV integration features.
In anticipation of its release, Dutch graphic designer Martin Hajek has published his imaginings of what the fourth generation of Apple TV could be like.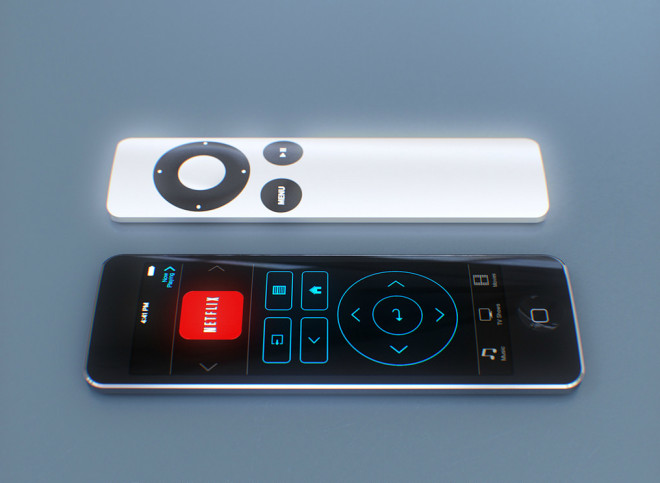 The most noticeable upgrade is the redesigned remote control, visualised by Hajek as a touchscreen device that can be wirelessly recharged via the set-top box.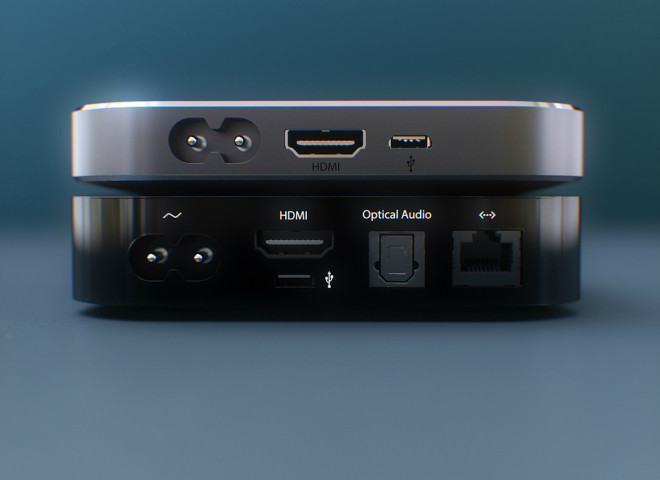 The new model of the box itself is similar to the third generation design, measuring 9.8cm x 9.8cm, however inside the presence of an A7-chip is expected to make it much faster.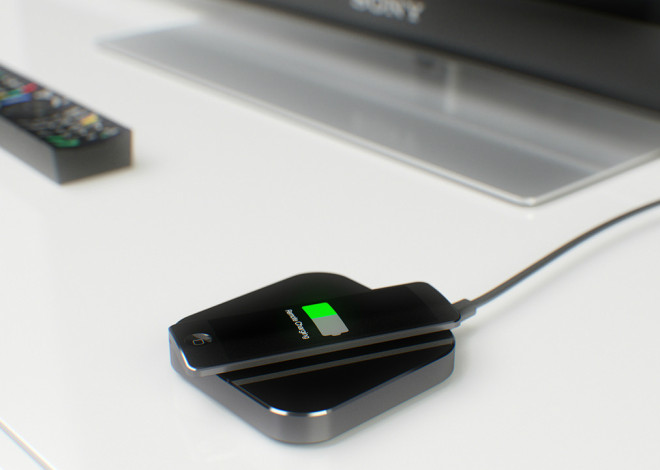 Hajek has previously proposed what Apple's next TV might look like if it was more than just a box. His 3D renderings imagine a gold-framed curved screen with pebble buttons.