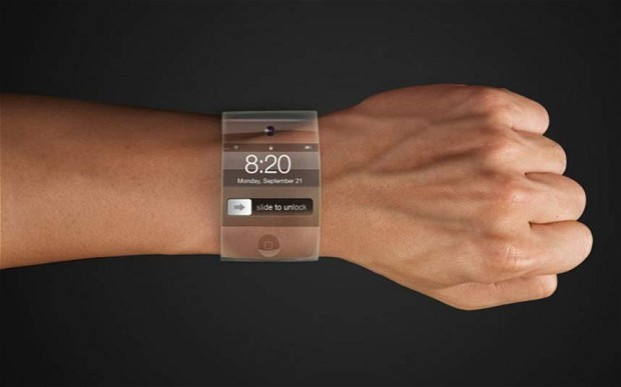 Apple launched several new products in 2013, including the iPhone 5C and 5S, the iPad Air and iPad Mini with Retina Dispaly and Mac Pro.
Now, there is a lot of buzz surrounding the launch of Apple's new products in 2014.
iWatch
There has been a lot of speculation about Apple launching its own smartwatches in 2014. Companies like Sony and Samsung rolled out their own smartwatches in 2013.
Apple is said to be working on something special. Analysts believe that Apple will be unveiling a product that could grace all kinds of wrists, including the stylish executive and the intense computer engineer.
To help them in the endeavour, Apple has hired key fashion executives: Angela Ahrendts, former CEO of Burberry, and Paul Deneve, former CEO of Yves Saint Laurent.
iPhone 6
Apple is expected to continue its yearly tradition of coming out with a new iPhone in October 2014. This time, analysts believe that the company will move away from its 4-inch screen size which has been used in the iPhone 5, 5S and 5C.
While some believe that it might even go up to 6 inches, most analysts say that the iPhone 6 will have a display of at least 4.8 inches to 5 inches.
Apart from this, fans can expect a more powerful processor and lighter body weight and a thinner profile.
Larger iPad
There has been a lot of buzz about Apple's next iPad sporting a screen as large as 12 inches. While this might make it a little cumbersome to hold, the device will find many takers from those who require a slate for industrial application. If it packs an ultra sharp retina display, it might meet the needs of engineers, architects and others.
Other rumours have it that Apple might even turn the larger 12-inch tablet into a convertible thanks to a detachable Bluetooth keyboard. Without the keyboard, there is an iPad, but with it, users can turn their device into a lighter MacBook of sorts.
Apple HDTV
There is a good chance that an Apple TV could come out in 2014. Lending more weight to this claim is the fact that Steve Jobs told his biographer Walter Isaacson that he had figured out how to build an "integrated television".
Expect something that is a cross between a Mac and a TV screen with a built-in TV tuner.