With WWDC just around the corner, we take a look at what Apple is expected to announce at its annual developer conference in San Francisco, which kicks off on 10 June at 10am PDT / 6pm BST.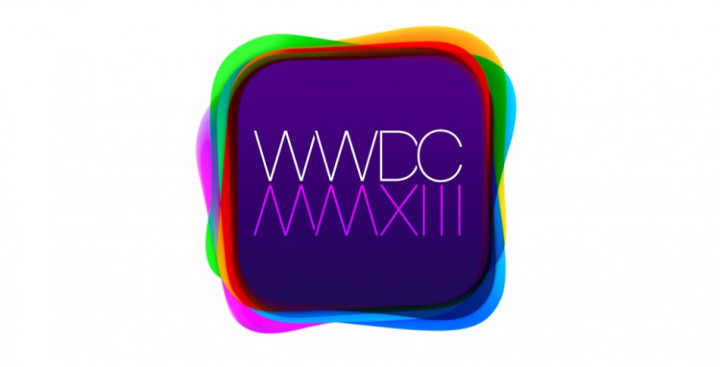 It's been eight long months since Apple CEO Tim Cook last took to the stage to show the world what his company had to offer, and since then Apple's share price has fallen almost 30%.
Competition from Google and Samsung has been rife, complaints over tax have made the front pages and even the rumours of a world-beating television have subsided. WWDC might be aimed at developers rather than consumers, but the media spotlight will be shining brighter than ever when Cook steps out onto the stage on 10 June - here's what to expect.
iOS 7
No excuses, Ive must deliver with iOS if Apple is to turn the tables on the increasingly impressive Android, Windows Phone and even BlackBerry alternatives.
If given free reign, Ive could deliver some major changes to iOS in what is tipped to be its largest update since launching six years ago.
"Black, white and flat all over" was the most recent description of iOS 7, given by an Apple source to 9to5Mac and describing an operating system which bids farewell to the visual metaphors, shadows, transparency and skeuomorphic design of iOS 6, making way for a flat, simple interface.
In a bid to make iOS more "glanceable" Ive has reportedly been working to add more notifications to the lock screen, along with introducing swipe actions from the far left and right of the display, similar to how a swipe from off the right edge of a MacBook's trackpad opens Notification Center.
In April, Bloomberg claimed Ive is working on "dramatic changes" to the email and calendar applications within iOS and has encouraged the hardware and software teams to work together more closely than they have previously.
OS X 10.9
Last year Apple chose to announce OS X Mountain Lion ahead of WWDC, giving developers and members of the press a chance to try a beta version before learning more at the conference. However, this year we're still waiting to see what Apple has planned as the iMac and MacBook operating system enters its ninth generation.
Reports from Apple sources in April claimed OS X updates would be aimed more at the 'power-user' than regular consumers, and will include tabbed browsing in Finder, a redesigned backend for Safari to improve speed and efficiency, and the ability to dedicate a Space or full-screen app to its own monitor when running OS X across more than one screen.
Speaking to 9to5Mac, one source said the new operating system will borrow multitasking and app-swtiching features from iOS, along with the ability to pause background applications processes, giving full performance to an active application without needing to fully close those in the background.
Both iOS 7 and OS X 10.9 will almost certainly be made available in beta form right after the 10 June announcement, giving developers a few months to work with the new features and help Apple iron out bugs before a public release later in the year.
iRadio
According to recent reports by the New York Times and CNET, sources close to Apple claim a deal with Warner Music is about to be announced, leading many to believe a music streaming service will soon be available from Apple.
Sources claim the service, dubbed iRadio, will be announced at WWDC next week but will not be available until later in the year, possible to coincide with the public launch of iOS 7 and new hardware.
Apple signed a licensing deal with Universal Music back in May, but talks with Sony Music are believed to have slowed as the two companies work to agree on how royalties should be paid on streaming music.
iRadio is believed to sync with users' iTunes library and the iTunes Store, similar to Google's Play Music All Access service announced at the I/O developer conference last month.
Initially exclusive to US customers, Play Music All Access will cost $9.99 (£6.50) per month for unlimited music streaming - the same as Spotify Premium - while there's no indication as to what Apple will charge for iRadio.
Haswell MacBook Pro
Launched this week, Intel's Haswell chips are expected to make their way into the next generation of MacBook Pros, due to be announced at WWDC.
Haswell processors offer increased battery life and improved graphical and processing performance, but most importantly for Apple and its quest for thinness, the less power-hungry chips mean smaller batteries can be used, letting manufacturers create slimmer laptops.
Apple analyst Ming-Chi Kuo of KGI Securities believes an upgrade to Haswell will be a highlight of the WWDC keynote, stating: "We expect the new MacBook, featuring an upgrade to Intel's Haswell processor, will be in the spotlight."
The analyst also expects slimmer Retina MacBook Pros and an upgrade taking the laptop's FaceTime camera from 720p resolution to 1080p. Finally, Kuo believes Apple will give the MacBook Air the same dual microphone design as the Pro, but a Retina Display option for the Air will not be arriving yet.
One More Thing
Finally, the Apple rumour mills will be hoping for the much-speculated iWatch and updates to the iPad range, but we doubt Apple would want an all-new device like a smart watch to share the stage with other announcements, and iPad updates probably won't arrive until iOS 7 is released to the public later in the year.