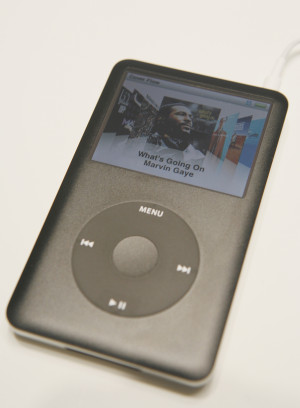 Apple, which officially launched the iPhone 6 at a gala event on 9 September, has also announced the end of its portable music player, the iPod Classic. The Cupertino-based company has removed the music player from its online store as well.
Hitting the market in October 2001, the iPod Classic (originally termed just 'iPod') has seen six generations of design over its 13 years. The suffix 'Classic' was introduced by Apple during the rollout of the 6th generation variant in 2007.
The 6th and final generation of the device, priced at $255 (±£138), offered 160GB internal storage, enabling music buffs to store up to 40,000 songs.
Apple's iPod Classic is also credited with having put the Walkman to shame, and driving them to extinction. The iPod's design was credited with having been 'revolutionary' in terms of the portability offered and its form factor.
Apple's remaining music players include iPod Nano, iPod Shuffle, and the iPod Touch, all of which are considered to be 'modern' MP3 players, rather than traditional music players.
Apple's decision to kill the iPod Classic should cause heartbreak among a section of old-timers who have grown-up listening to music played via the gadget on their way to school/college.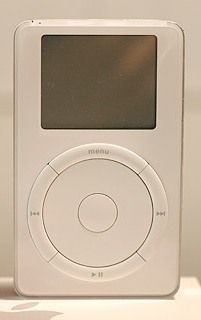 A brief history of the iPod Classic and subsequent generations
1st generation: The original iPod featured a black and white LCD display and 5GB storage, capable of holding nearly 1,000 songs. It was released on 23 October, 2001, with the tagline "1,000 songs in your pocket".
2nd generation: Released on 17 July, 2002, the 2nd-gen iPod came with 10GB and 20GB storage variants. These devices heralded the arrival of iPods that were compatible with Microsoft's Windows operating system.
3rd generation: Unveiled on 29 April, 2003, these devices were a purely non-mechanical interface with four auxiliary buttons on the front. These iPods were available in 10GB, 20GB, and 30GB storage variants.
4th generation: Released on 19 July, 2004, the 4th-gen iPods came in 20 GB and 40GB storage variants and incorporated USB connections.
5th generation: These iPods were unveiled on 12 October, 2005, and featured a 2.5in QVGA display and were capable of video playback. The devices were available in 30GB and 60GB storage variants.
6th generation: Introduced by the iconic Steve Jobs at a gala event on 5 September 2007 with the suffix 'Classic', these iPods were completely redesigned using a more modern approach, and were thinner than their predecessors. The 6th-generation iPods were available in 80GB and 160GB variants, until they were phased out completely on 9 September 2014.