Apple Watch: the Wearable Tech Everyone's Been Waiting For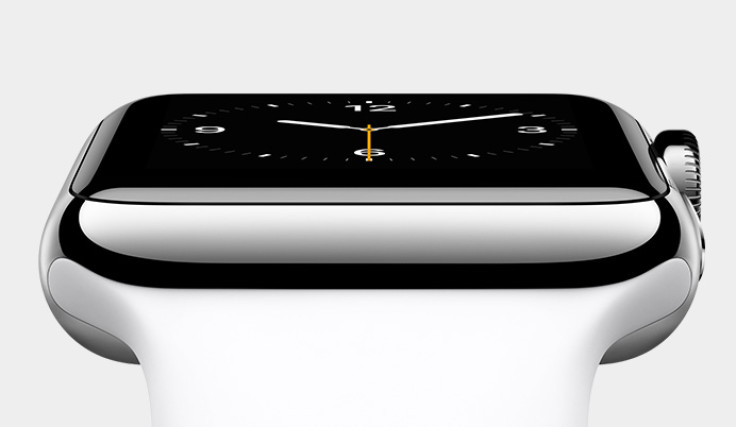 For the first time since Steve Jobs debuted the iPad in January 2010, Apple has launched a completely new product - the Apple Watch.
Apple Watch will hit retail in early 2015 starting at $349 in the US. Apple Watch is compatible with iPhone 5, iPhone 5c, iPhone 5s, iPhone 6, and iPhone 6 Plus running the latest version of iOS 8.
Apple CEO Tim Cook said "Apple Watch is the most personal device we've ever created." Apple calls it "a comprehensive health and fitness companion" and "an extremely precise and customizable timepiece."
Accordingto Apple, the device has a curved, flexible Retina display, laminated to a single crystal of sapphire, the hardest transparent material after diamond. It also features vibrating haptic feedback and a loud speaker. It can be charged wirelessly through an inductive charging pad that magnetically alligns to the back of the watch.
Users interface with the Apple Watch using the dial on the side, dubbed the "Digital Crown". Users can magnify content, scroll through lists and messages, and make selections, without obstructing the screen with fingers.
There are three iterations of Apple's smartwatch: Apple Watch, with a polished or space black stainless steel case and a choice of straps; Apple Watch Sport, with a space gray or silver anodized aluminum case and Sport Band; and Apple Watch Edition, with an 18-karat rose or yellow gold case and a choice of exclusive straps.
Apple Watch straps include the Sport Band in black, blue, green, pink and white; the Classic Buckle in black and midnight blue; the Leather Loop in bright blue, light brown and stone; the Modern Buckle in midnight blue, brown, soft pink, rose gray and bright red; the Milanese Loop in stainless steel; and the Link Bracelet in brushed stainless steel and polished space black.
The Apple Watch will be available in two sizes.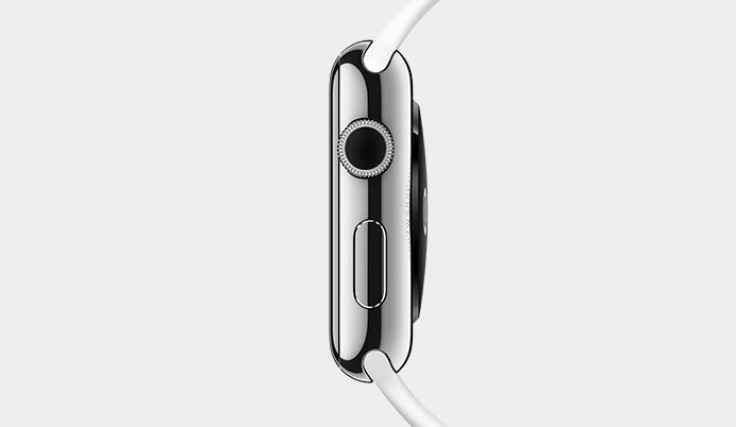 So what can you do with an Apple Watch?
Like most wearable tech, one of its primary functions is health tracking. Syncing with an official Apple fitness tracker called HealthKit, which was launched alongside iOS 8 at WWDC in June, the Apple Watch can record your movements, your heart rate, anything to do with exercise. Users will have an abundance of data on and about their physical condition.
There's also the other official Apple app HomeKit, which will support the Apple Watch as a remote for the internet-of-things in the household. The Apple Watch will manage all smart tech to which users sync it - from smart lightbulbs to doorknobs. And if that's not sci-fi enough for you, the Apple Watch Siri will use voice command tech to communicate with synced smart devices.
There's the mobile-payments technology known as Apple Pay. This NFC tech will allow users to use their Apple Watch (or alternatively the iPhone 6) to make physical purchases. Smart devices will communicate with one another, trading data - some of it randomly generated for security purposes - to facilitate purchase via smart tech.
Although the Apple Watch represents a big step into the unknown for Apple, it is one of the last major commercial tech manufacturers to debut a smart watch. Samsung, LG, Sony, ASUS and Motorola have all launched their own equivalents in recent months, none of which were particularly well received.
© Copyright IBTimes 2023. All rights reserved.