News that YouTube sensations Zoella and Alfie Deyes are to be turned into waxworks at London's Madame Tussauds - an honour usually reserved for historical figures, Hollywood types, sportsmen and women and royalty - has left many fans of the iconic museum scratching their heads and demanding answers.
Despite amassing an impressive social media following – a combined 12 million YouTube subscribers, 6.8 million Instagram followers and almost six million followers on Twitter to be precise – some critics believe the Brighton couple's contribution does not yet warrant such recognition.
A quick scan online reveals the complaining ranges from the predictable "pewdiepie deserves a waxwork more than zoe and alfie combined" to the theory that "it's pretty much only because they have incredible management".
The controversial wax figures came six years after the 25-year-old – born Zoe Sugg – started her video-blogging channel offering beauty and fashion tips, hoping to emulate the same level success as YouTuber-turned-entrepreneur Michelle Phan.
Not satisfied with being just a YouTube vlogger, Zoella transformed herself into a brand. Not only has she published a best-selling novel (we will ignore the ghost-writing scandal), she created a range of beauty products for Superdrug and was handpicked to be the digital ambassador for the mental health charity Mind.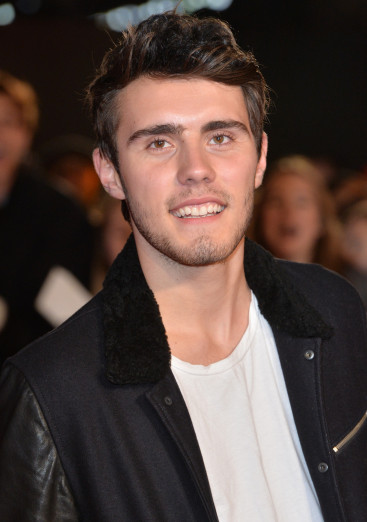 Fast forward to 2015 and she is racking up more than 12 million hits a month with ease and can demand up to £20,000 a month from advertisers looking to place their products alongside her fashion guides.
Her partner Dayes, better known as the man behind PointlessBlog, has not done too badly either.
The 21-year-old is preparing to release his third book in the his Pointless Book series, was featured on the 2014 single "Do They Know It's Christmas?" as part of the Band Aid 30 charity effort to raise funds to fight Ebola, and was as included in the 2015 Debrett's 500, listing the most influential people in Britain, under the new media category (alongside Zoella).
In February, the power couple, who frequently collaborate on vlogs, splashed out on a £1m five-bedroom mansion in the Brighton area, now dubbed the "Zalfie Pad".
Benchmark of success
Laila Loves, a fellow YouTuber and blogger who knows first-hand about the level of dedication required to turn a YouTube channel into a successful brand that can rival even the biggest names in Tinseltown, believes the waxworks of Zoella and Dayes are a testament to their hard work and ingenuity.
Speaking to IBTimes UK, she insisted it was important to give credit where it is due and not to simply right them off as entitled rich kids.
"Zoe Sugg and Alfie Deyes have worked extremely hard and pioneered themselves as well as the way social media works for over seven years, which has built up their loyal organic following," she said. "Of course, some may argue that their fame is premature however I would advise these people to look at their success from a different angle."
She added the landmark move has signalled the rise of a new type of celebrity, one that is unscripted, authentic and does not need to PR machine to relate to the masses.
She said: "I believe that social media is already competing with traditional forms of celebrities and in fact outdoing them in most instances. In this day and age, people spend more time on the internet than watching television or movies which is why bloggers and YouTube personalities have filled in.
Social media fame vs traditional celebrity
So it comes as no surprise that Laila believes the Hollywood Walk Of Fame - which has snubbed reality star Kim Kardashian's request for a star - will one day welcome YouTube stars.
She said: "I believe that anybody who has a positive impact deserves a star on Hollywood's Walk Of Fame. YouTubers and bloggers are shaping a generation and evolving the way that social media works – I think that everybody should move with the times and embrace it. It's the future, for now."
Paul Verna, an analyst at eMarketer, said that in the past few years, YouTubers have carved out a lane of their own and are now celebrities in their own right after cashing in on a growing phenomenon. At 3.8 million, Deyes has more YouTube subscribers that rapper Drake and pop star Sam Smith.
"More and more, social media is becoming a celebrity vehicle in its own right. YouTubers are amassing audiences in the tens of millions of subscribers and drawing huge crowds to live events, and this is often without help from other forms of media," he told IBTimes UK.
"While it's true that more established channels such as TV - or Madame Tussauds, as it were - can greatly amplify a celebrity's reach, social channels are creating stars that can live entirely within the digital ecosystem."
Popular YouTube stars who have reached the peak of their popularity are now being consistantly selected to endorse products over traditional celebrities, who are becoming increasingly difficult to relate to. Sugg is not afraid to talk about her battle with anxiety or her body hang ups, which has ultimately elevated her to role model status.
So could we one day see names of well-known bloggers such as Zoella paved in the Hollywood Walk Of Fame? Verna definitely thinks so.
He said: "Once you open the door to a Kardashian, it seems only a matter of time before YouTubers start getting in on the action."