British YouTube beauty vlogger Zoe Sugg, better known as Zoella, has published one of the most successful debut novels of all time.
Her book, Girl Online, has sold 78,000 copies in its first week – a more successful first week of book sales than heavyweights like JK Rowling and EL James, author of Fifty Shades of Grey.
But suspicions have surfaced that the 24-year-old may have used a ghostwriter to pen her book.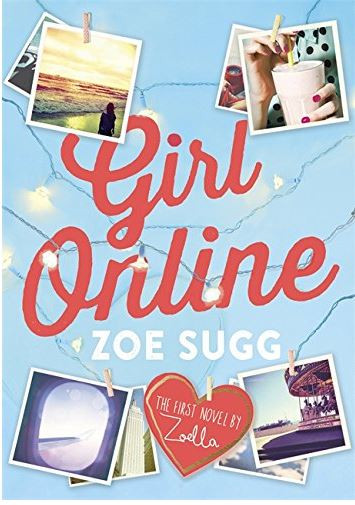 The 24-year-old smashed previous sales records, attributing her success to her 6.6 million-strong YouTube subscriber base.
Sugg began making videos focusing on beauty and fashion in 2009, but branched out in 2014 to win a Teen Choice Award, release her own line of beauty products available at Superdrug, and even appeared in British Vogue.
Girl Online is the coming-of-age story of Penny, a girl who blogs secretly and falls for a mysterious boy on a trip to New York.
However, critics have suggested Sugg used a ghostwriter to write her novel.
In the book's opening, Sugg acknowledges a woman named "Siobhan Curham", but gives no details of her role in producing the novel.
"I want to thank everyone at Penguin for helping me put together my first novel, especially Amy Alward [editor] and Siobhan Curham, who were with me every step of the way."
Curham is a novelist and freelance writer, The Daily Dot reports.
A post from Curham's blog reveals that a publisher recently asked her to write a novel in six weeks, though there is no direct indication the book in question is Girl Online.
Sugg isn't the first YouTube star to make a successful transition to publishing. Other YouTubers like Hannah Hart, Grace Heilbig and even Sugg's boyfriend, Alfie Deyes, all released books in 2014.
However, Sugg's novel stands out as a work of fiction among the work of her peers. Girl Online is the first work of fiction published by Keywords Press, a company dedicated to books by digital influencers.