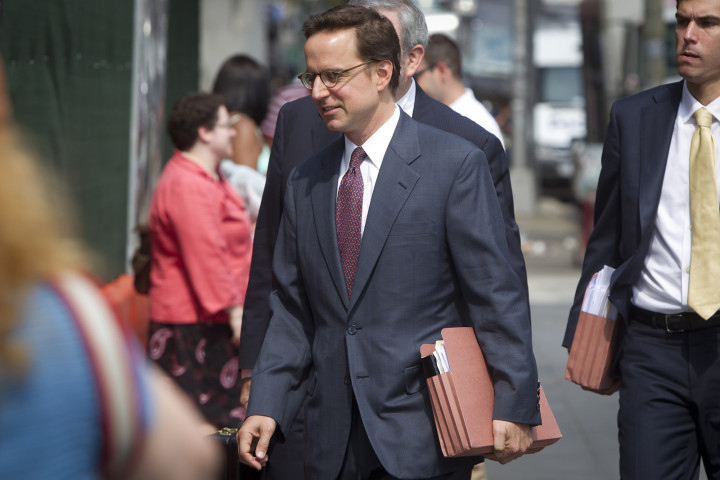 Argentina will formally demand that banks, with whom it deposited funds to pay its restructured bondholders, make the payment that were due in June despite US Judge Thomas Griesa's order blocking such a move.
On 5 August, Argentina's economy ministry issued a statement saying it will formally demand that Bank of New York Mellon and Citibank Argentina – the intermediaries between the country and bondholders – make the payouts despite Griesa's order.
"The money belongs to the holders of restructured Argentine bonds," the ministry said in the statement.
The move comes as the country accused the US judge and court-appointed mediator of being partial in its legal battle with the so-called vulture funds.
On 1 August, Argentina fell into its second default in 13 years after its attempt to make a settlement with holdout funds failed.
The country has been engaged in a long legal battle with hedge funds led by Elliott Management and Aurelius, which refused to take part in the country's debt restructuring. About 92% of the country's creditors agreed to swap debts and accept less money.
The holdout funds later sued the government for full payment.
In a major blow to the government, Griesa earlier gave a ruling that bars Argentina from paying the holders of its restructured debt unless it pays the hedge funds. He has also blocked Argentina's coupon payment to restructured bondholders through Bank of New York Mellon.
Despite the default, the country was firm on its holdouts stance, and sought counter measures to trouble them.
Argentina's market watchdog had earlier announced an investigation into alleged unlawful speculation by holdout funds. It asked US regulatory authorities for information regarding trades of Argentina's sovereign debt and credit default swaps (CDS) - derivatives used to insure against default, Reuters reported.
The country also asked Griesa to remove court-appointed mediator, Daniel Pollack, who the country labelled as a "spokesman of the vulture funds". However, Griesa declined the plea.
The default comes as a major blow for the Argentine economy, which is already in recession. It would damage its reputation further in the international capital market, as it looks to global financiers to repair its economy.