Ariel Sharon's Body to Lie in State in Knesset for Public Memorial
Sharon's private funeral set to take place on Monday.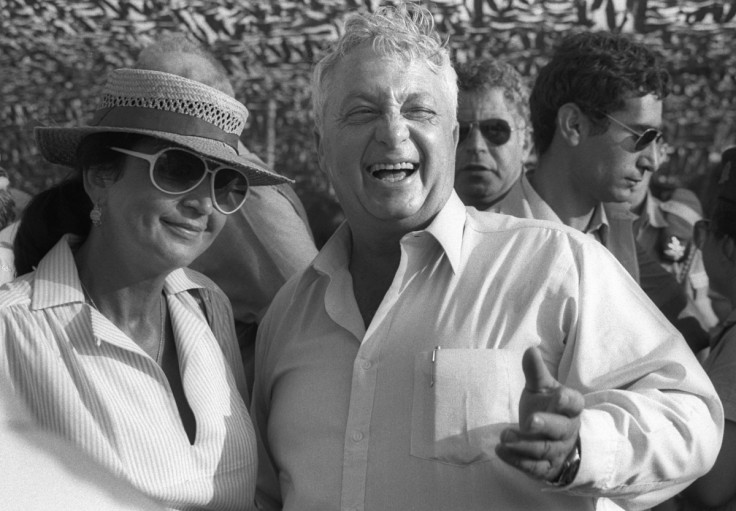 The body of former Israeli prime minister Ariel Sharon is to lie in state in the Knesset for a public memorial.
Sharon's coffin will be on display from 12 pm (local time) to 6 pm for the public to pay their final tributes.
Thousands of Israelis are expected to turn up for the memorial service for the Israeli statesman, who passed away aged 85, after eight years in coma. Special arrangements have been made for the funeral.
The private funeral is set to take place on Monday (13 January) after a formal mourning ceremony, which will be attended by top Israeli dignitaries. Following the military funeral, Sharon will be buried beside his wife Lily.
His health deteriorated constantly over the last few weeks. His vital organs, including the kidneys and lungs, failed leading to his death, said physicians.
Announcing Sharon's death, his son Gilad said: "He has gone. He went when he decided to go."
Scores of leaders from around the world are expected to attend either the memorial or the funeral.
US Vice President Joe Biden, Russian Foreign Minister Sergei Lavrov, former British Prime Minister Tony Blair and German Foreign Minister Frank-Walter Steinmeier are likely to attend the ceremony.
"Israel bows its head on the passing [of Sharon]. Ariel Sharon played a central role in the struggle for the security of Israel throughout the years," said Israeli Prime Minister Benjamin Netanyahu.
His death however evoked little sympathy from Palestine and Iran, where the polarising figure was seen as an enemy.
US President Barak Obama said: "We reaffirm our unshakable commitment to Israel's security and out appreciation for the enduring friendship between out two countires and out two peoples. We continue to strive for lasting peace and security for the people of Israel, including through our commitment to the goal of two states living side-by-side in peace and security. As Israel says goodbye to prime minister Sharon, we join with the Israel people in honoring his commitment to his country."
© Copyright IBTimes 2023. All rights reserved.