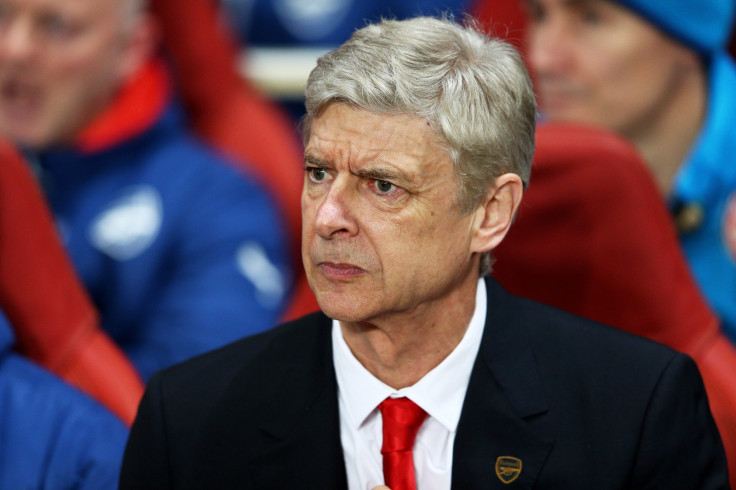 Arsenal manager Arsene Wenger says his side's defence is to blame for the heavy defeat to Monaco which leaves the club's Champions League campaign in tatters.
Geoffrey Kondogbia, Dimitar Berbatov and Yannick Ferreira-Carrasco hit three away goals for the Ligue 1 side against a Gunners side who wilted under the pressure of a last 16 tie which they billed as the favourites.
Alex Oxlade-Chamberlain did give Arsenal hope heading into the second leg in three weeks times where they require at least three goals without reply to reach the quarter-final.
And Wenger says mistakes from an error-strewn back four plus the lack of mental strength among his star-studded team leaves the club on the brink of a premature European exit.
"We've not been good defensively," he told reporters. "We're a bit unlucky as well because the first goal is deflected. We get back to 2-1 but we have no right to give away the next goal the way we did.
"That is going to make it extremely difficult in the second leg. It looks like we've lost our nerve and all out rationality on the pitch. We dropped our head and at that level it can't work.
"Mentally we were not sharp enough to get into this game and we paid for it. The team is strong physically but we missed the chances. If you look at the number of chances we missed tonight you can't do that at this level.
"Defensively we were not at our level but our weakness was more mentally. We rushed our game, we knew at half time it was important not to concede the second goal. We were too impatient.
"This is a game of 180 minutes and if you look at the second and third goals it is difficult to explain how we conceded these goals."