Aaron Ramsey has called on British fans to get behind the Team GB football team when they head to the Olympics in just over a week, with the Arsenal starlet hoping that Welsh fans understand why he chose to take part in the side.
The Welsh FA took issue with the notion of a team of British players in the lead up to the Games, concerned that FIFA may look at the situation and decide that Wales, Scotland, Northern Ireland and England should merge for all future tournaments.
But as Ramsey made his feelings to play for Team GB clear, the issues have been set aside, and the Arsenal man is hopeful that Wales' fans can get behind the side as they prepare to go for Gold.
"I hope all our home fans will come together for this occasion," he told the Daily Star. "They need to get behind the England lads in Team GB as well because this is a real one-off.
"For us Welsh players it hasn't really been a battle to win over the fans because, hopefully, they understand our point of view about playing in the Olympics.
"It is very important to me and, to be honest, we're old enough and mature enough to make our own decisions.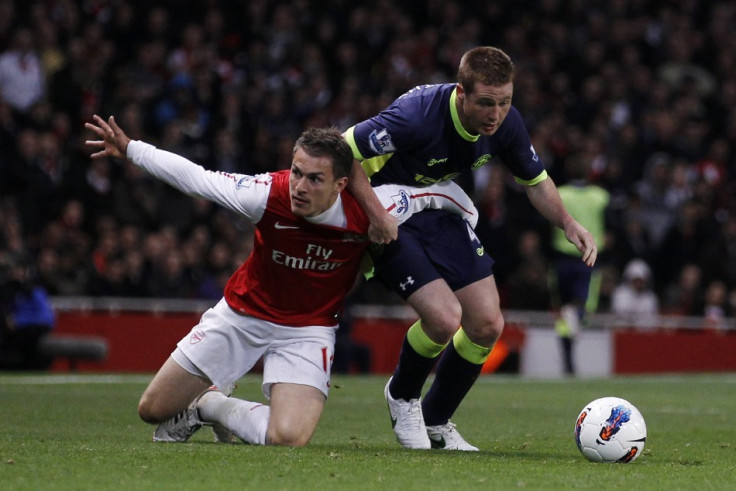 "We're being offered a once-in-a-lifetime opportunity, one too good to turn down and we all want to be remembered for the part we play."
Ramsey is yet to taste success for either club or country; while Arsenal have been trophyless since the 21 year old made his move to the club in 2008, he has also yet to travel to a major tournament with Wales.
But the midfielder, who currently captains Wales, believes that this won't be his last chance at winning a tournament by a long shot.
"This is a fantastic experience for all the players and, from a Welsh point of view, it'll be the first tournament we go to - but not the last," he explained.
"I'd like to do more with Wales. We have come on so much since Gary Speed was our manager when the team was playing some fantastic stuff.
"The rankings show just how far - we are up to 38th now. At one point we were about 120th! New manager Chris Coleman is a believer in the style that Gary introduced as well and now we want to have a very good World Cup qualifying campaign and make it to Brazil."
Ramsey has had a successful three seasons for Arsenal, and if the likes of Craig Bellamy, Gareth Bale and Rhys Taylor can stop up for the side they will have a chance of getting through to Brazil.