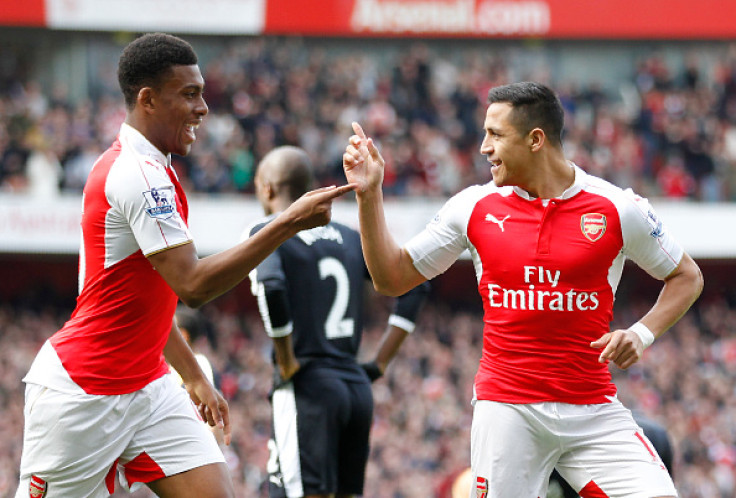 Former Juventus winger Mauro Camoranesi believes that Alexis Sanchez would be the perfect replacement for Alvaro Morata, who is going back to Real Madrid after they triggered his buy-back clause. Sanchez has experience of playing in the Serie A with Udinese and Camoranesi believes that he fit right into the mix in Turin.
The Italian revealed that he has heard that there is interest from Juventus in signing the Arsenal star, who has recently won the Copa America for the second year in succession, defeating Argentina on penalties. However, Juventus will have their task cut out to convince the Gunners to part with their star player, who has been an integral part of the north London club since joining from Barcelona in 2013.
The Chilean has scored three goals and assisted two in the recently concluded Copa and was given the player of the tournament award for his performance. He has been an even bigger draw for Arsenal where he scored 17 goals and assisted 10 in all competitions last season, second only to Olivier Giroud on scoring form.
"I heard that it could be Alexis Sanchez. He knows the Italian football," the former Italy international told Goal. "He has the speed to cause problems for opposition defences, he will be joining a team with a winning mentality and I think it can be a great opportunity for him and Juve could get more out of him.
"Alexis is a different player. You have already [Mario] Mandzukic and [Paulo] Dybala, and with Alexis they can make a stronger attack."
Camoranesi added that Morata's move back to Madrid would be a step back in his career as he will not play as much as he did in Turin. Real Madrid are reported to be interested in selling on Morata to the highest bidder, with Arsenal and Chelsea among the few clubs reported to be interested.
"Juve will lose what they were looking for, a goalscorer, a versatile player who has definition, speed," he added. "When he arrived Juventus knew he was a high-quality player. In Italy it proved it because he re-emerged after not having continuity at Real Madrid. Those who love Juventus like me wanted him to stay because he has performed very well.
"By not being a worldwide star, I don't think he will get constant games [at Madrid]. Morata is not one of these media celebrities, he is a great player but will probably player fewer minutes than he did at Juventus."