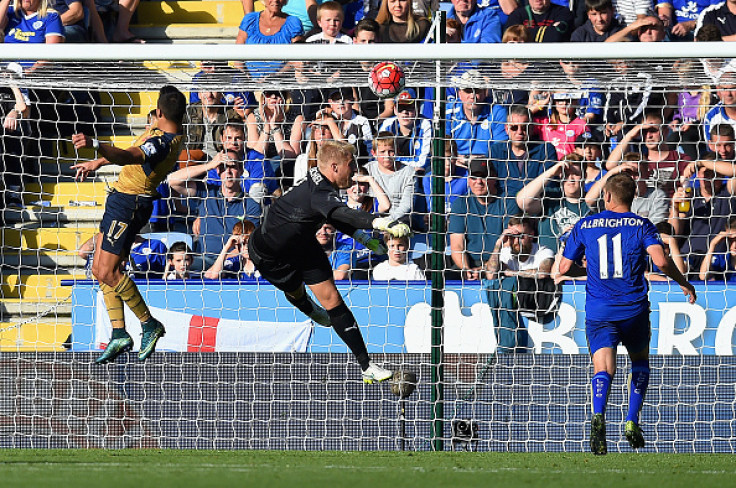 Arsene Wenger believes Arsenal's 5-2 win over Leicester City at the King Power Stadium in September was not given much importance as it was perceived as just another victory which would be commonplace for a team aiming for top honours. However, the Foxes have proved everyone wrong and are currently riding high on top of the Premier League for at least another week, which makes the Gunners' result against them an impressive one in the greater scheme of things.
The Gunners are two points behind Leicester and will face Manchester City at the Emirates late evening on Monday, 21 December, where a win will open up a four-point gap between themselves and the Citizens. Meanwhile, Leicester travel to Goodison Park on Saturday, 19 December where they have the opportunity to extend the gap to up to five points with their nearest challengers.
Wenger insists that there was not a single point in the season when he did not take Leicester seriously, unlike a few others who were waiting for the Foxes to fail, given how the Premier League has progressed over the past two decades, dominated by a select few teams. However, their 2-1 win over Chelsea was the tipping point, which led to Jose Mourinho being sacked.
Wenger believes that their upsurge is testament to the fact that spending an inordinate amount of money does not guarantee success and their rise will be a lesson for every team in the division to mend their ways in terms of spending and player recruitment.
"Not only for English football, it's good for everybody in football all over the world to see that teams who are not on the biggest budget at the start can compete as well," Wenger told Arsenal's official website.
"There's always a way to be successful when you're intelligent and competent. Of course that's very positive and they've shown another fantastic performance on Monday night [against Chelsea]. I always took them seriously but when we won 5-2 over there, nobody took our performance seriously."