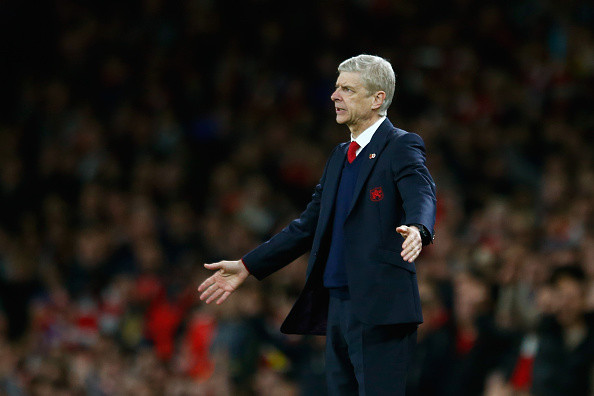 Arsenal manager Arsene Wenger has claimed the Gunners are "open-minded" to make an early signing during the January transfer window after admitting he is "short" of options due the number of injuries in the squad. The French boss, nevertheless, claims that the club can't control the "speed of the transfers" because the other parties involve in the negotiations also have to be open to sell their players.
Wenger was urged to sign a defensive midfielder to back-up Francis Coquelin during the summer transfer window amid speculation linking Arsenal with the likes of Sevilla star Grzegorz Krychowiak and Real Madrid's Karim Benzema. The French boss, however, opted eventually against bolstering those positions and made only one addition in Petr Cech from Chelsea.
The injuries of a number of key players during the first part of the campaign has reopened the speculations ahead of the upcoming transfer window.
Mathieu Flamini and Aaron Ramsey have been covering the long-term absences of Coquelin and Santi Cazorla in recent games with success. But with the risk of another injury blow Wenger admits they are "short".
Asked whether Arsenal plan to do earlier business ahead of the January window, he said: "We are open-minded."
"We are not the only ones who can decide about the speed of the transfers because we have to adapt to the availabilities and the speed of negotiations and the willingness of clubs to sell. We are open to do something because we are short."
Meanwhile, the manager has refused to include Chelsea in the relegation battle despite the Blues are just one point away the bottom three following their latest defeat against Leicester City.
"Yes, (they will pull away). The quality of their team [and the manager] as well. If you ask me objectively whether Chelsea will go down I say "no chance". They are going through a difficult spell but they are not in a relegation battle."