Arsenal: Arsene Wenger confident of successful season for Alexis Sanchez despite burnout fears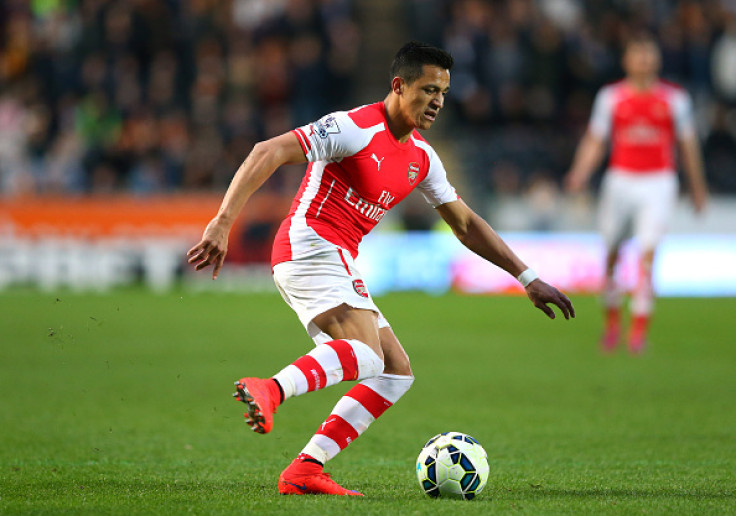 Arsenal manager Arsene Wenger has admitted that he is worried about pushing Alexis Sanchez too much too soon. The Chilean only returned to training on 3 August, but made an appearance as a late substitute in the Gunners' 2-0 loss to West Ham United on the opening day of the Premier League campaign.
The former Barcelona forward has had continuous football over the last 12 months, and after helping Arsenal to victory in the FA Cup he took Chile to their first Copa America win in the history of the tournament.
It was expected that Sanchez will miss Arsenal's opening Premier League fixture, as he was given a lengthy break by the manager to recharge his batteries ahead of the new season, but the Chilean international came back eager to make an impact right from the start.
The French manager has revealed that the player had already started training prior to his arrival at the club, therefore giving him an edge. Wenger believes that all footballers should follow Sanchez's example when it comes to training.
"I am a bit worried, but on the other hand, I knew before the start that once he is here, he would be difficult to stop, so I gave him a long enough break," Wenger said, as quoted by ESPN FC.
"He had four weeks off, which is quite reasonable. He finished on July 3 and he came back on August 3. Alexis works extremely hard in every single training session to show that he is ready."
"He came back as well reasonably fit. He practiced for two weeks before he came back. He did not start from zero and in training now, he looks alright," the Gunners boss added.
Sanchez, who returned on 3 August following a four-week break, had posted videos of him training on the beach during holidays, and apart from that following his return, he stayed back after Arsenal's opening day loss and was seen sprinting up and down the Emirates Stadium pitch in a bid to get fully fit for the north London club's visit to Selhurst Park on Sunday, 16 August.
Wenger, despite being guarded about a burnout, is confident that Sanchez will have a better season than the 2014/15 campaign, when he scored 25 goals and provided 12 assists as Arsenal finished third and won a second consecutive FA Cup trophy.
"I think what he does is, for me, normal. It is what everybody should do. You wonder if he has created a beach at home, and runs along the living room. He is a hyperactive guy. He needs that to be happy."
"He made 52 or 53 games last season, plus the Copa America, so that means somewhere he has an instinct that shows how far he can go," Wenger explained.
"It is difficult. In March, April, May [2015], you could see he was a bit jaded, but he is still a guy who can make a decision in a game, and once he is out there he gives 100 percent."
"He is very ambitious, Alexis. He knows he won the FA Cup, now he wants to look to get more. This season, he knows what is expected from him, and he will do better than last year," the Frenchman concluded.
© Copyright IBTimes 2023. All rights reserved.